From the floors of Hypertherm to the streets of Wisconsin
By
Recently, our team in New Hampshire was super excited to build our 50,000th Powermax65! We've built a 50,000th system before, but it's always been one of our smaller systems.
Incredibly though, less than six years after it's launch, we hit this milestone for the Powermax65. After a small celebration and a quick photo (below,) the system was boxed up and loaded onto a truck like any other system for delivery to one of our channel partners.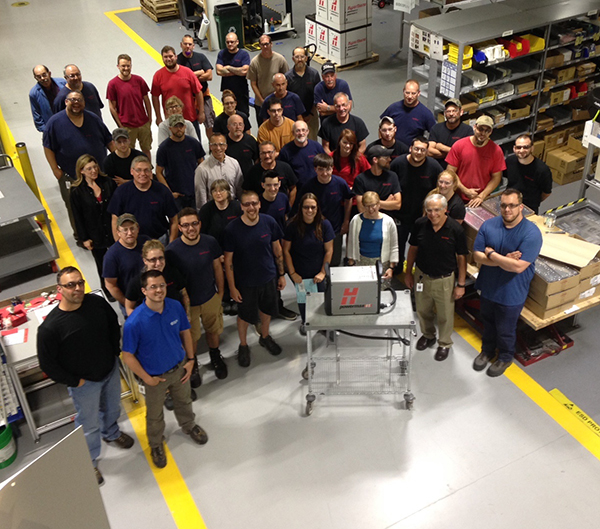 This particular system happened to wind up at American Welding & Gas in Wausau, Wisconsin. From there Inside Sales Associate John Becker put the system, along with a second Powermax65 (our 50,001?) system, into the hands of the guy you see below...Doug Sherfinski of Blackline Asphalt.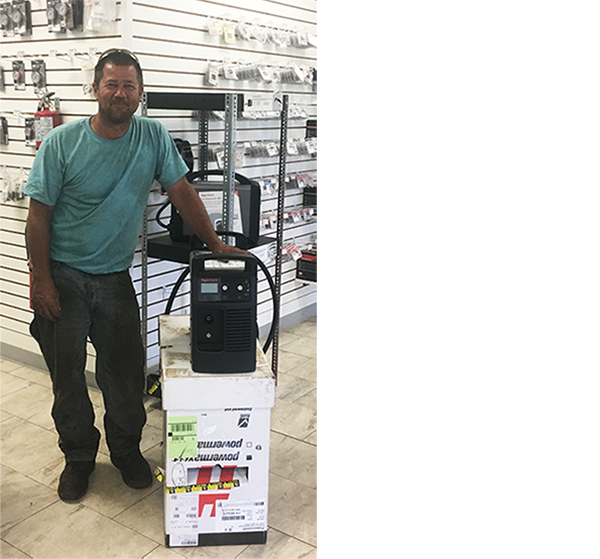 It had been more than 15 years since Doug last purchased a plasma so he had no idea which one to get. He tells us "Since I had been out of the market for so long, I did not know which plasma to buy. I asked ten people and they all recommended Hypertherm."
Doug was sold, trading in two older competitive systems for the two Powermax65 systems right on the spot.
Now, if you're wondering why a company that paves and fixes roads needs a plasma as we were, here's the answer. For obvious reasons, winter is the slowest period for their business and so they use the downtime to repair equipment. Doug says he repairs one dump truck a winter, removing and replacing all the panels on the dump bucket.
When he's done with that, Doug has another project lined up. He plans to build a pig roaster. We can't wait to see pictures of that!