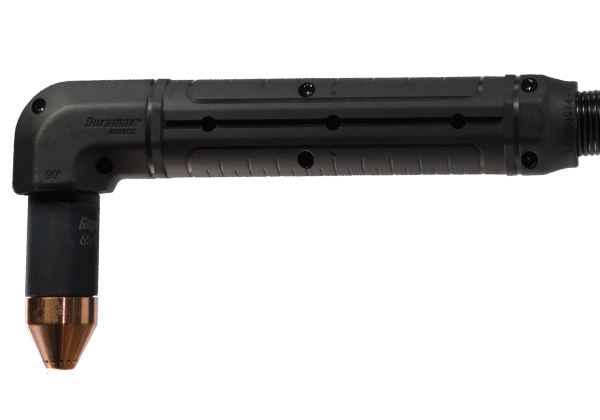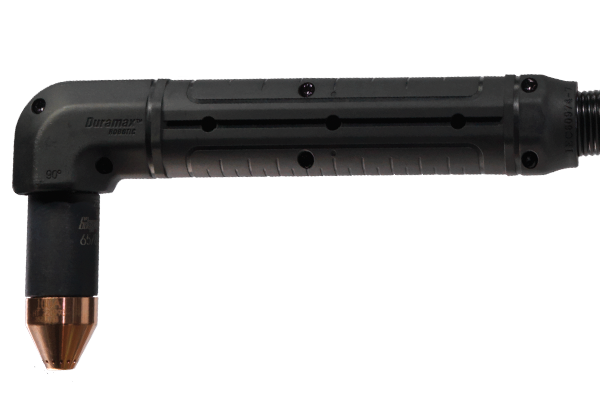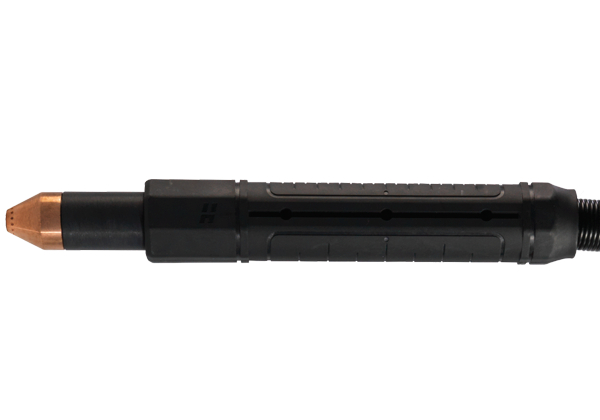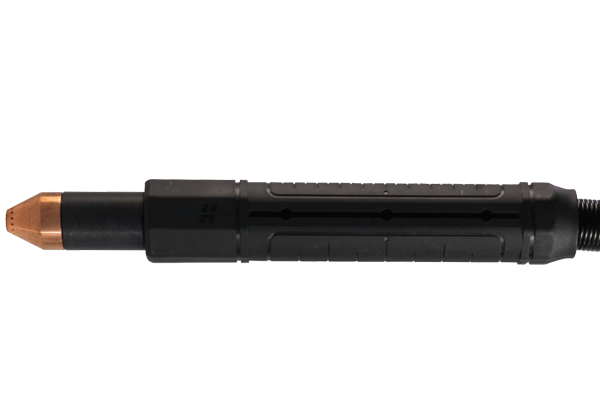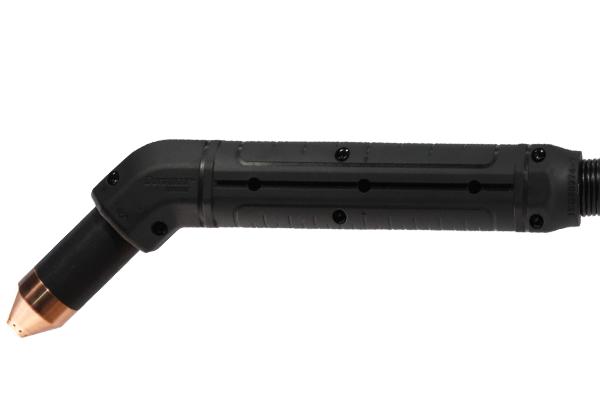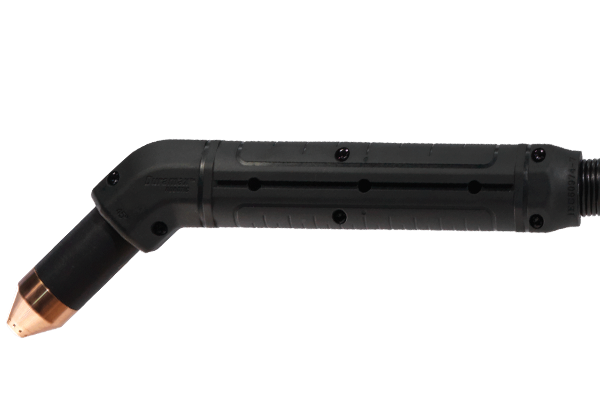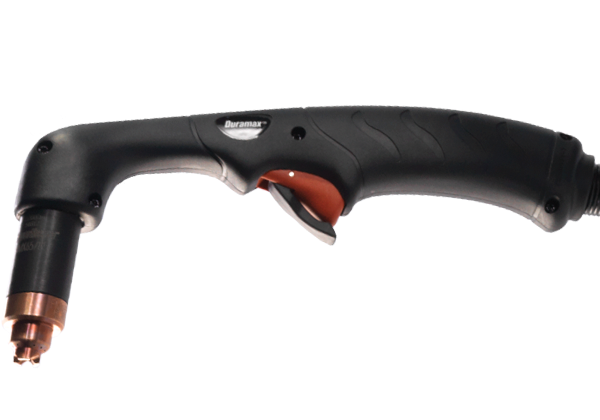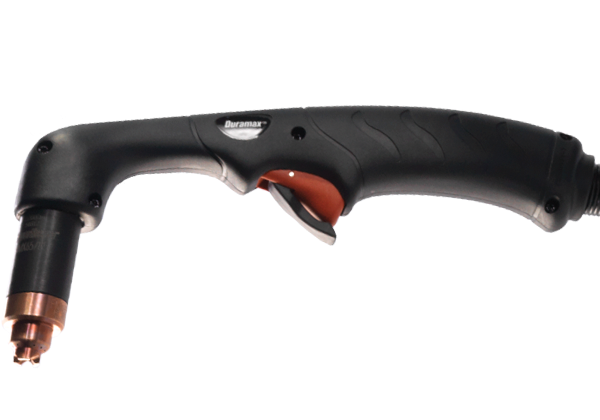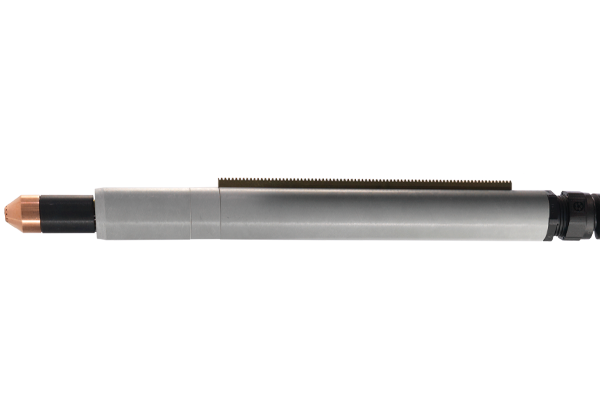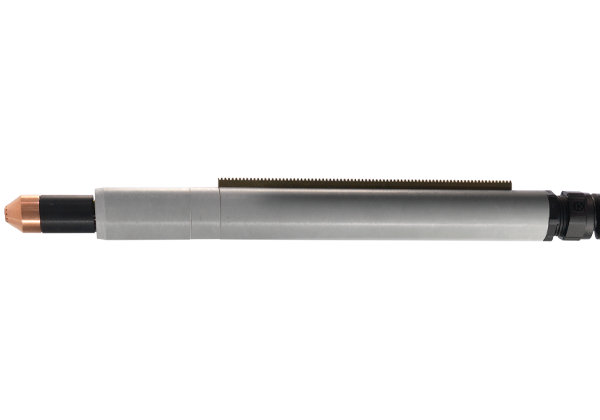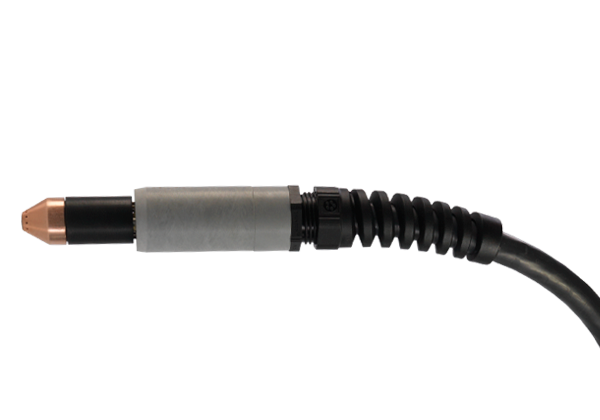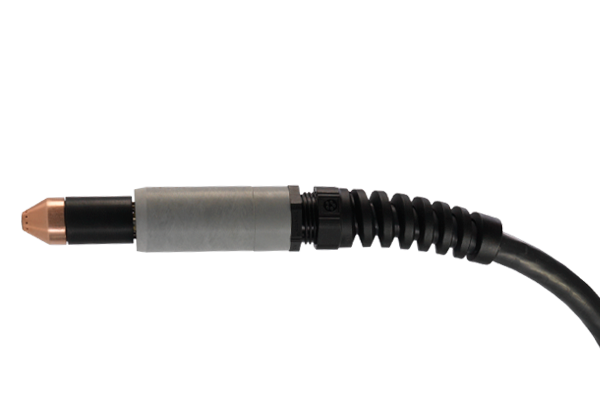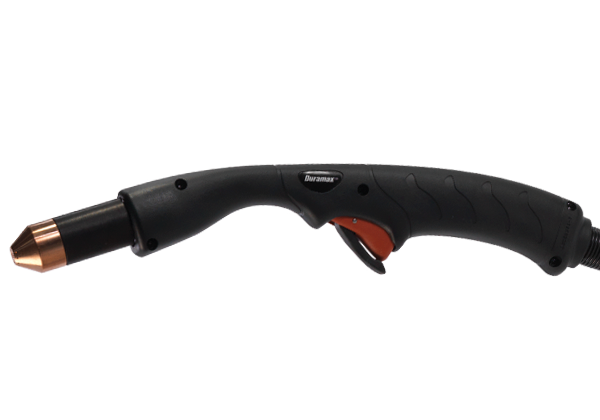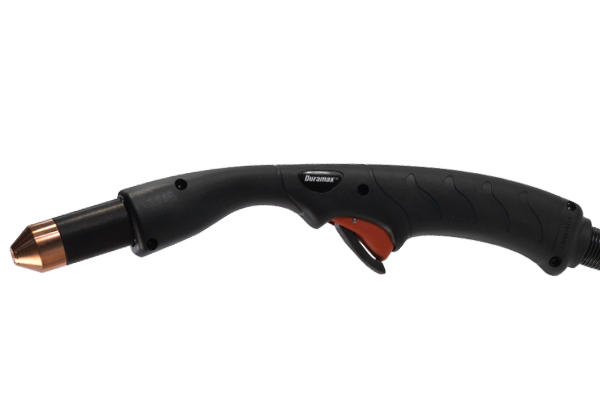 Duramax torches
Designed for durability and reliability with SpringStart™ technology, Duramax® torches are available for handheld and machine cutting and gouging, and robotic cutting.
Duramax torches are available with an extensive array of specialty consumable options that perform a variety of applications such as gouging, fine feature cutting, extended reach cutting and cutting flush to base materials (flush cutting).
Torch information
Benefits
For hand cutting and gouging jobs
Duramax® 75° and 15° hand torches are well suited for a variety of applications such as gouging, fine feature cutting, extended reach cutting, and flush cutting. The ergonomic design of the 75° torch is perfect for normal cutting, while the 15° torch directs heat away from the operator during heavy gouging and enables cutting overhead or in hard-to-reach areas.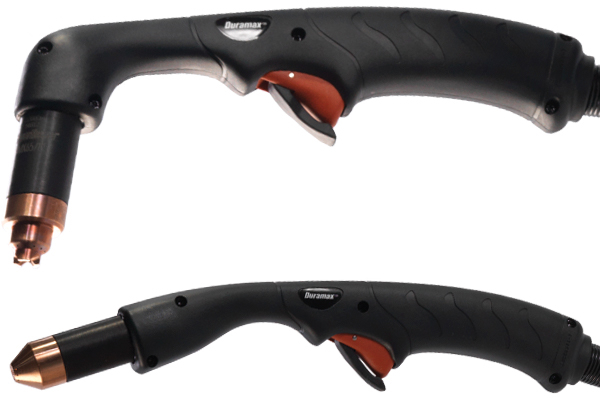 ---
For machine jobs
Duramax full-length machine torches work with a wide variety of CNC cutting tables, track cutters, and pipe-cutters. Mini-machine torches are perfectly suited for lighter tables and pipe cutting situations where the full-length torch is too long.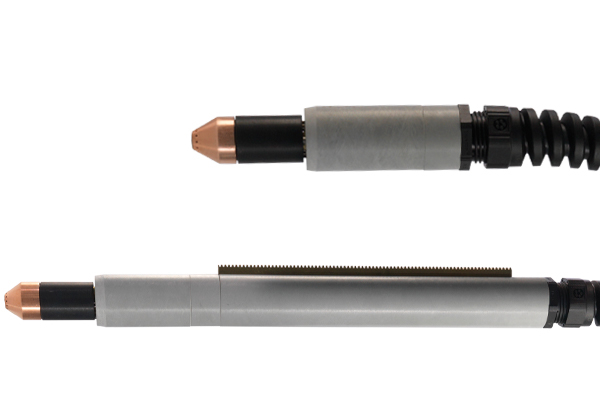 ---
For robotic jobs
The light weight, small size and built-in positioning features of Duramax robotic torches enable easy integration and operation with light robot arms. An optional clamp speeds integration.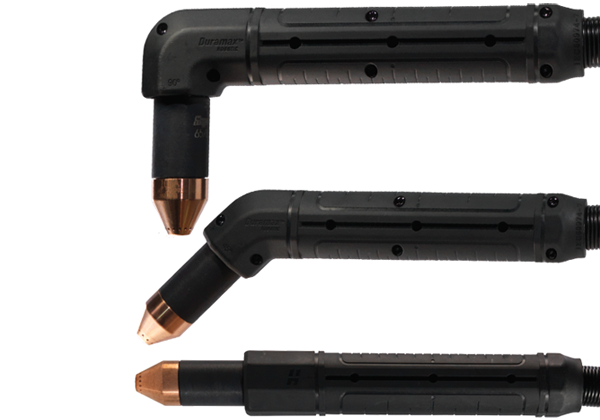 ---
Buying information
Visit our where to buy page to find a potential partner, or contact Hypertherm directly if you need further assistance.
Accessories
| | Part number |
| --- | --- |
| Duramax™ and Duramax Hyamp robotic clamp assembly kit | 228806 |
| Duramax robotic teach tool kit | 229456 |
| Duramax Hyamp robotic teach tool kit | 229832 |
| Duramax Hyamp Long torch adjustable handle | 428286 |
| Standard torch carry bag, 58 cm x 28 cm x 28 cm (23" x 11" x 11") | 127363 |
| Torch carry bag, .6 m (2') torch | 017049 |
| Torch carry bag, 1.2 m (4') torch | 017050 |
| Hyamp machine torch adapter | 428495 |
Mechanical teach tool aids programming
Optional mechanical teach tool allows you to touch the plate while programming cutting and pierce heights.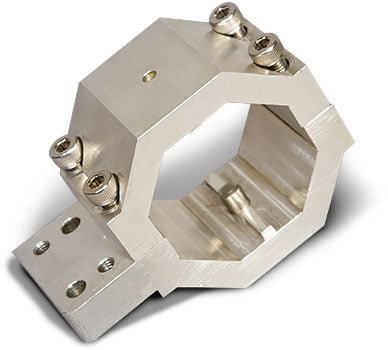 Clamp assembly kit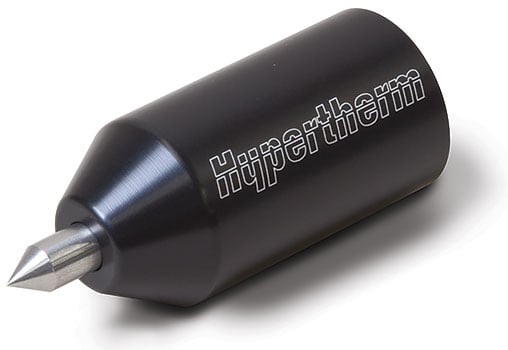 Teach tool kit*
*Duramax and Duramax Hyamp robotic
---
Torches and consumables
Find what works with Duramax torches.
1. Select an application.
---
3. View related consumables.