Plasma arc cutting is used in both handheld and mechanized systems to cut a wide range of conductive materials, including mild steel, carbon steel, stainless steel, aluminum, copper, brass, and other metals. With a variety of systems, accessories, and consumables available, plasma cutting is one of the most versatile and easy-to-use cutting technologies available for all kinds of metalworking and fabricating applications.
Want to discuss your needs and get more information on our solutions? Talk to one of our experts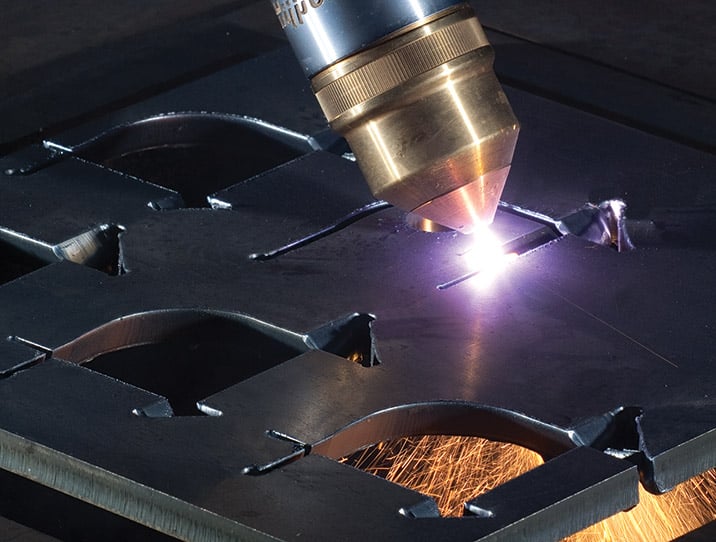 Plasma bevel cutting for weld preparation, on CNC tables or robotic cells, produces consistent and accurate profiles, with high-quality cuts to avoid secondary steps.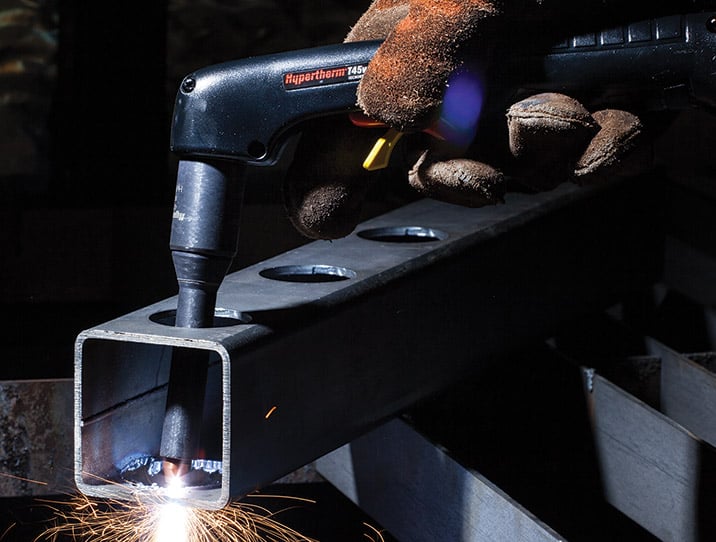 Hypertherm's HyAccess® extended reach consumables give users extra reach when plasma cutting or gouging in hard to access or confined spaces, and are designed for use with Powermax air plasma systems.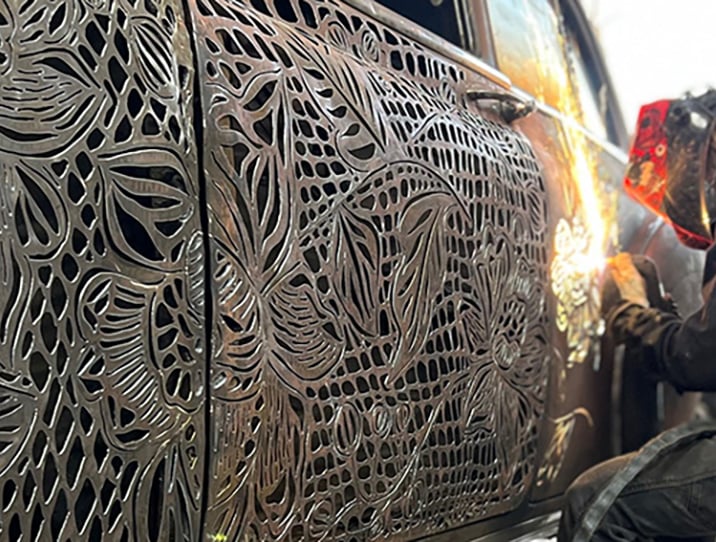 When cutting parts with very fine details or intricate shapes, you need processes capable of producing very thin kerfs.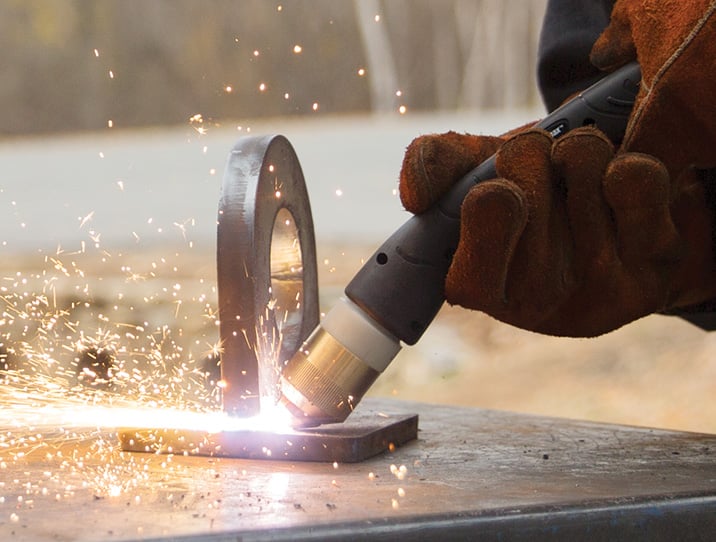 FlushCut® consumables for Powermax® systems allow easy removal of protrusions, welded attachments, bolts, and fixtures from metal surfaces without cutting into the base material.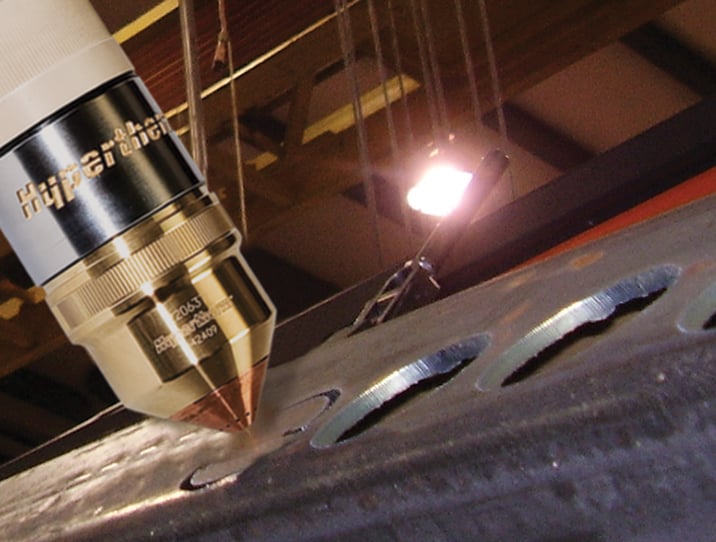 Many jobs require the addition of holes to bolt two or more pieces or parts together, so hole production is an important part of most cutting operations.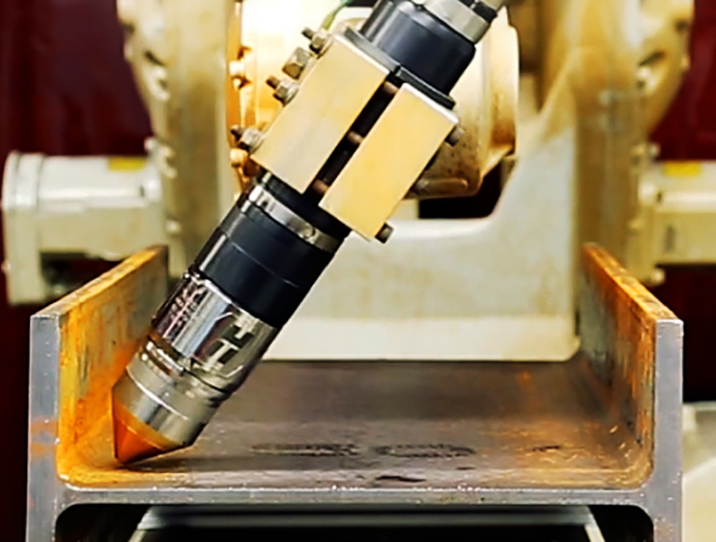 Robotic cutting systems let you cut any workpiece, including structural steel shapes, pipes, tubes, and domes. Combined with advances in robot programming, automated cutting solutions dramatically increase productivity, increasing cut speeds, cut quality, and productivity in low-volume runs.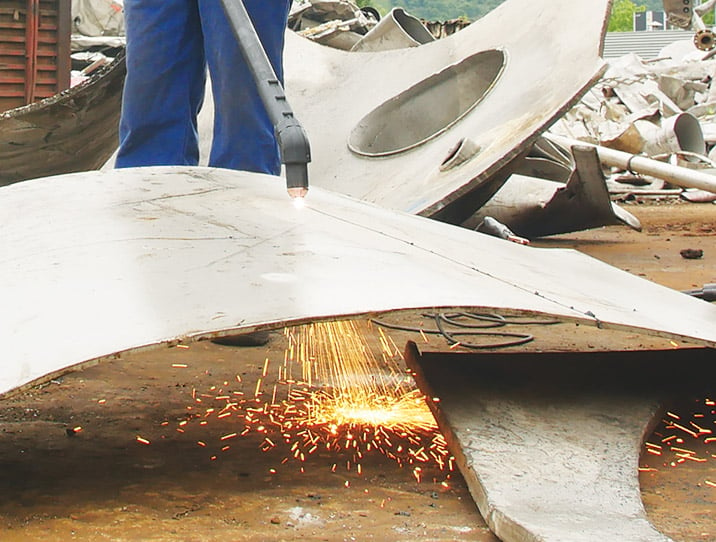 Plasma cutting can be instrumental in salvaging various thicknesses of scrap metal from old appliances, industrial equipment, cars, and other items as an important part of the lifecycle of raw materials. It minimizes waste, maximizes the value of manufactured goods, and significantly reduces environmental impact.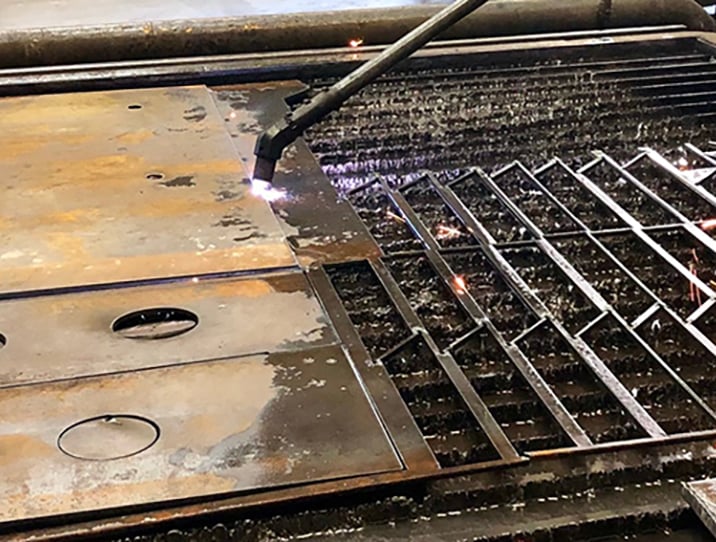 Cutting up and removing the remnants of a metal plate ("skeleton") after mechanized cutting is typically slow and labor-intensive, with many safety risks. Skeleton cutting with plasma is faster, safer, and can be easily integrated into automated cutting operations.
---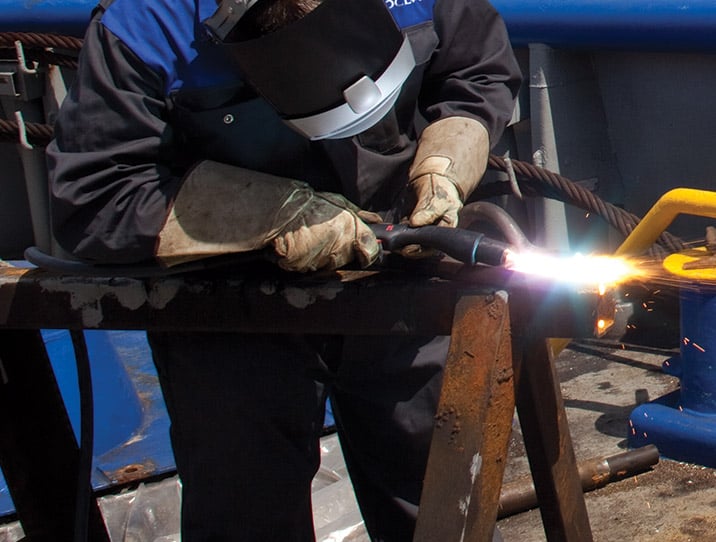 Plasma gouging – removing metal using a plasma arc – is similar to plasma cutting. A plasma arc between the torch and the workpiece melts the metal, and a gas jet blows away the molten material.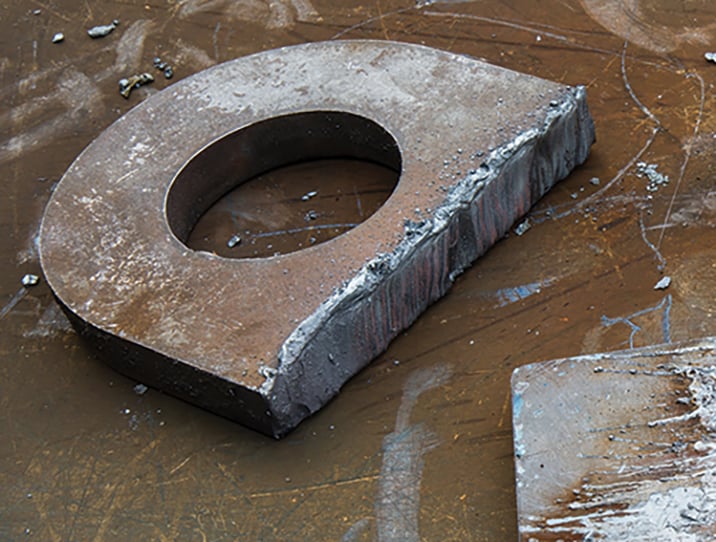 Flush cutting with Powermax® plasma systems lets you cut closer to base materials than ever before, reducing costly, time consuming secondary operations. Cleaner cuts with less damage to the base metal saves costs in reusable temporary attachments.
---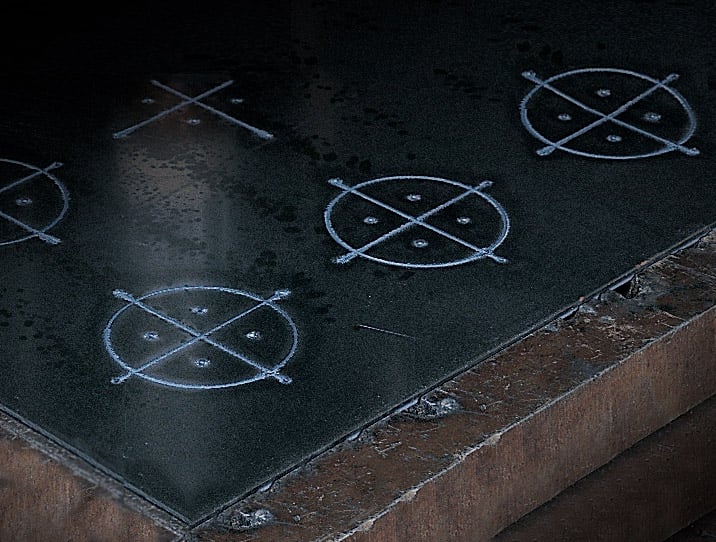 Marking metal to indicate bend or score lines, inventory numbers, or reference points for drilling or robotic processes is traditionally done with a hammer and punch, powder or ink, soapstone, or handheld engraving machines. Using plasma for marking during CNC processes offers many significant advantages.
---