ProNest and XPR Plasma
By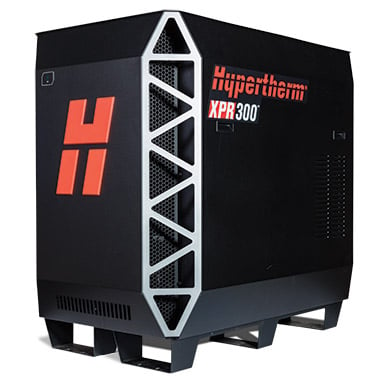 Hypertherm® recently announced the new XPR300™ plasma system; the most significant advance in mechanized plasma cutting technology, ever.
Existing (and future) ProNest® users seeking to add XPR300 to their facility may be wondering if ProNest supports the XPR. The answer………yes, absolutely. ProNest fully supports the new XPR system, allowing you to take advantage of all that XPR has to offer using your CAM nesting software. If you currently have ProNest and have purchased a new XPR plasma, you will need to do the following before creating jobs for the XPR:
Install ProNest 2017 v12.0.4 or later
Acquire and install a new XPR-capable setup, that includes a dedicated XPR Advanced Plasma Post Processor for ProNest
For more information about ProNest support for XPR, please contact support.
With unmatched X-Definition™ cut quality on mild steel, stainless steel and aluminum, the new XPR300 increases cut speed, dramatically improves productivity and slashes operating costs by over 50%. New ease-of-use features and engineered system optimization make the XPR300 easier to run with minimal operator intervention, while also ensuring optimal performance and unmatched reliability.