Preventive maintenance for HyPerformance HPR and HPRXD systems
Prolonging system life and performance
By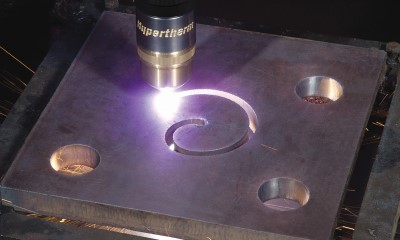 You likely know the saying: "An ounce of prevention is worth a pound of cure." That's true for a lot of things in life, including your plasma cutting system. Fortunately, a small investment of time is often all it takes to keep your system in good shape. The key though is to do maintenance regularly.
Following a schedule
Your routine should contain two components: (1) routine cleaning and inspection, and (2) replacement of common wear items. Your owner's manual will walk you through the recommended steps for your system, but here's the preventive maintenance program for our HyPerformance HPR or HPRXD systems.
Daily
Verify inlet pressure of gases
Inspect all air filters
Check coolant levels and condition
Inspect torch for leaks (o-rings and water tubes)
Weekly
Inspect hoses and leads for cracks
Inspect gas fittings for leaks
Verify coolant flow
Monthly
Clean inside of power supply
Check with the main contactor
Conduct a more thorough coolant flow test
Inspect pilot arc relay
Inspect gas line connections
Inspect ground and table-to-work piece connections
Replacing wear parts
In addition to the daily, weekly, and monthly tasks outlined above, you also need to focus on common wear items. Because plasma systems are precision machines with moving parts like torches, main contactors, relays, and such, these parts are going to wear out. The frequency of part replacement will vary depending on system usage, but typically you'll want to replace items after a set number of months or arc hours. Recommendations (again for our HyPerformance HPR or HPRXD systems) are as follows:
Every 6 months (or 500 arc hours)
Torch o-rings and bullet plugs
Air filter
Coolant filter
Coolant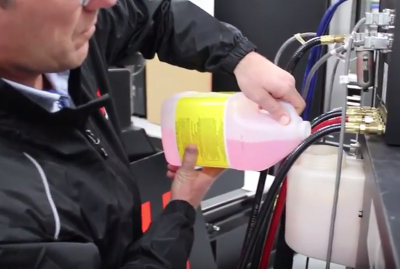 Every 12 months (or 1,000 arc hours)
Torch main body
Pilot arc relay
Main contactor
Every 2 years (or 2,000 arc hours)
Torch receptacle
Coolant pump
Torch leads
Every 3 years (or 3,000 arc hours)
Check valves
Cooling fans
Coolant pump motor
Gas and pilot arc leads
You can learn more about our preventive maintenance programs for HyPerformance HPR and HPRXD systems at www.hypertherm.com/preventivemaintenance.