EDGE Connect CNC system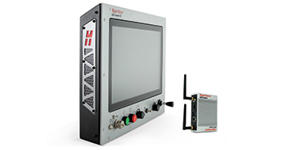 Register my product
< select a new product
Operator and instruction manuals (10)
Showing 10 of 10 documents
Showing 63 of 10 documents
Application notes (14)
Showing 14 of 14 documents
Showing 63 of 14 documents
Specifications
For full specifications, reference the manual.
Flexible configurations
| | |
| --- | --- |
| EDGE Connect | The smallest of the CNC configurations, the EDGE Connect offers the greatest flexibility for machine integration. Cutting machine OEMs provide the touch screen and any operator switches. |
| EDGE Connect TC | Integrates the EDGE Connect CNC into an industrial enclosure with a 495 mm (19.5") touchscreen. A hardware operator's console with switches for start, stop, program and manual speed control, raise/lower torch and joystick is included for easy operation. |
Upgrades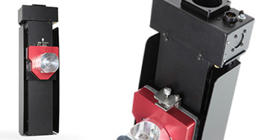 Hypertherm's latest THC product, compatible with EDGE® Connect and other CNCs, Sensor® THC is a full-featured torch height control system that can significantly increase the productivity and profitability of your shape cutting operation. Suitable for high definition and conventional plasma applications.
Accessories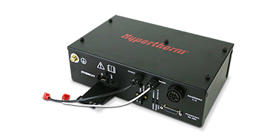 The Powermax® EtherCAT® Interface is an all-in-one adapter that allows a digital connection between the Powermax equipment and the EDGE® Connect CNC. This allows faster equipment setup, an intuitive operator interface, and access to real-time diagnostics information.
Field service bulletins (4)
Showing 4 of 4 documents
Showing 43 of 4 documents