Across the globe and across various industries, Hypertherm products help metalworkers and fabricators address a number of common operational needs. Whether cutting sheet metal or 2" plate, gouging out welds or flush cutting rusted bolts, or programming a robotic cell to do any of these tasks, Hypertherm's wide range of applications, products, and accessories provides solutions to the most challenging metalworking needs.
Contact an expert
Want to discuss your needs and get more information on our solutions? Talk to one of our experts.
You need to cut metal, stone, rubber, or other industrial material but aren't sure where to start. Start here to learn about different processes, how each work,and where they are used.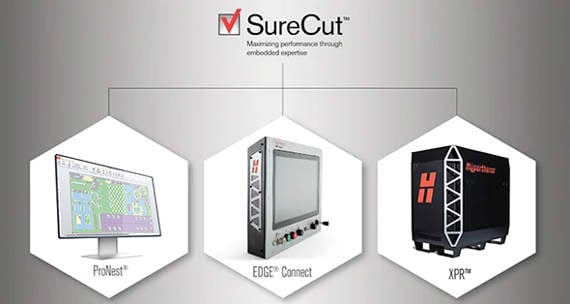 Maximize performance through embedded expertise with SureCut technology