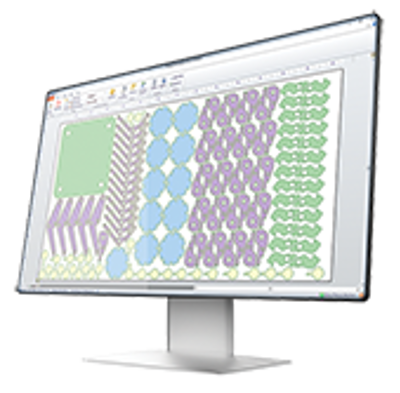 ProNest LT subscriptions
ProNest® LT is a powerful CAD/CAM part nesting software designed for light industrial, mechanized cutting in production environments. It provides a single software solution for all your conventional plasma and oxyfuel cutting machines. View product details
Try a 7-day free trial with a ProNest LT subscription plan
Unlimited technical support, training, and updates included in all plans
Smart Start
/mo.
per user
Features include:
All standard features
All standard post processors
2D CAD
7-day trial followed by automatic billing
Essentials
/mo.
per user
Features include Smart Start tier, plus:
7-day trial followed by automatic billing
Unlimited
/mo.
per user
Features include Essentials tier, plus:
Common Line Cutting
Chain and Bridge Cutting
Skeleton Cut-up
7-day trial followed by automatic billing
Don't want a subscription? Contact us for perpetual license pricing.
Not sure whether to buy a subscription or perpetual license? Check out our buyer's guide.
Hypertherm is now offering its CAD/CAM software users the ability to purchase their software on a subscription basis which offers greater purchasing flexibility. They provide you with another way to buy ProNest LT software that may be easier, more convenient, and more cost effective for your organization.
Unlimited technical support
Having issues? Avoid downtime by speaking directly to one of our experts.
Expert training
Retrain your staff, get answers, and improve work processes with unlimited access to software training.
Free updates
Stay current with the latest software updates and upgrades at no additional charge.
All standard features
Powerful, yet easy to use design and cut features. Learn more
All standard post processors
Provides support for your unique cutting machines by exporting the correct NC code.
2D CAD
Integrated 2D CAD software, or use the variable shape parts feature to develop common parts from templates.
Automatic Nesting
Allows you to nest with the click of a button. Learn more
Common Line Cutting
Allows two or more parts to be cut with a common edge. Learn more
Chain and Bridge Cutting
Links part profiles to reduce pierce count or stabilize cutting. Learn more
Skeleton Cut-up
Applies dedicated cuts to a sheet, making it easy to remove skeleton material from the table. Learn more
Frequently-asked-questions
How does the free trial work?
When you sign up for a free trial you'll be asked to enter your billing information, but you will not be billed right away. Try it free for 7-days and cancel anytime during that period. After 7 days you will be automatically charged for your selected tier on a recurring basis.


What are the ongoing subscription terms?
Subscriptions are available on a month-to-month basis, or for the best value, select an annual plan (save 5%) or a plan that renews every 3 years (save 10%).


What's included in the free trial?
You will receive a full working version of the software that you can download and install on your PC.


Does the free trial export NC code for cutting?
Yes, as long as you request a setup file for your unique cutting machine. This allows ProNest LT to communicate with your machine and export the correct code.


Will ProNest LT work with my machine?
ProNest LT works with virtually any conventional plasma or oxyfuel cutting machine brand or model. If you have concerns about an unusual machine or custom table, please feel free to contact us for more information. For high-definition plasma, laser, or waterjet cutting, please see ProNest, our advanced level nesting software.


Can I switch from a perpetual license to a subscription?
Yes. Please contact us for more information.