Steel service centers
Hypertherm is routinely named the number one cutting brand among steel service center executives. Why? The companies they operate are often called upon to cut a wide range of materials and thicknesses with varying levels of accuracy and cost. Some components are simply cut and delivered, while others require secondary levels of fabrication including assembly, welding, and even painting. A high-productivity alternative to oxyfuel, saws, or shears, Hypertherm systems ensure consistent, clean cut quality and precise edges – all of which are important to efficiency and profitability.
Want to discuss your needs and get more information on our solutions? Talk to one of our experts
---
Explore steel service center solutions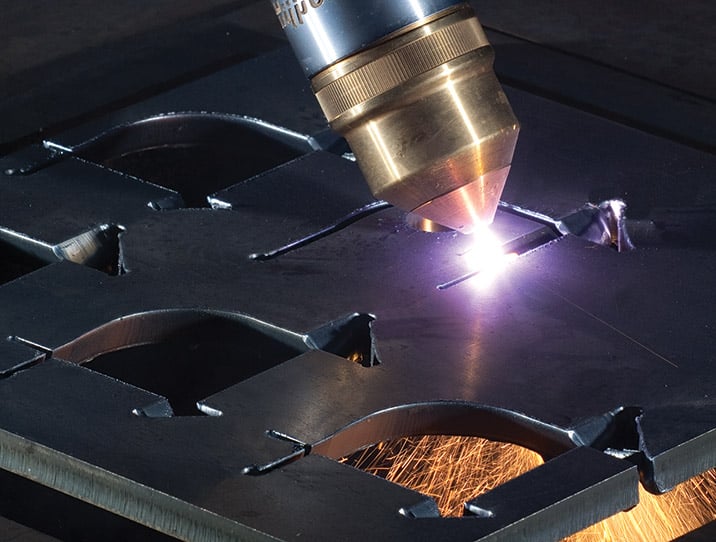 Plasma bevel cutting for weld preparation, on CNC tables or robotic cells, produces consistent and accurate profiles, with high-quality cuts to avoid secondary steps.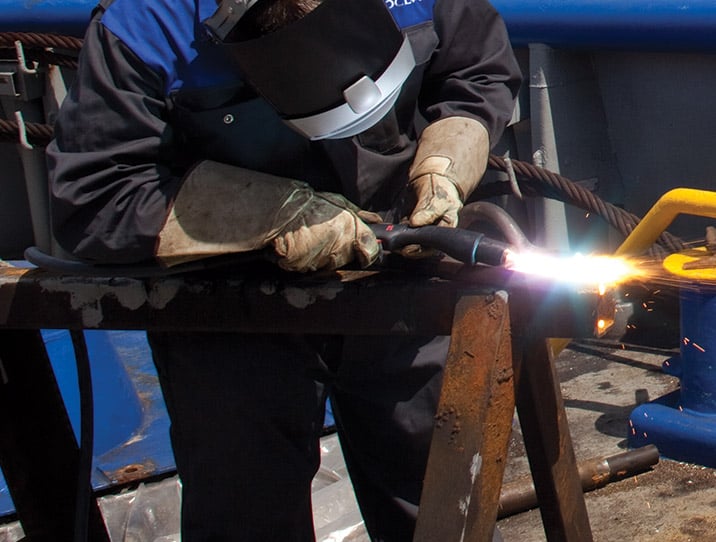 Plasma gouging – removing metal using a plasma arc – is similar to plasma cutting. A plasma arc between the torch and the workpiece melts the metal, and a gas jet blows away the molten material.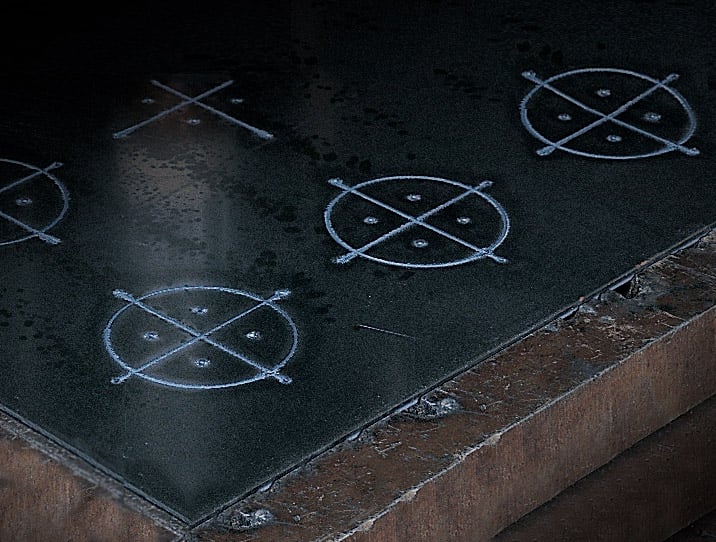 Marking metal to indicate bend or score lines, inventory numbers, or reference points for drilling or robotic processes is traditionally done with a hammer and punch, powder or ink, soapstone, or handheld engraving machines. Using plasma for marking during CNC processes offers many significant advantages.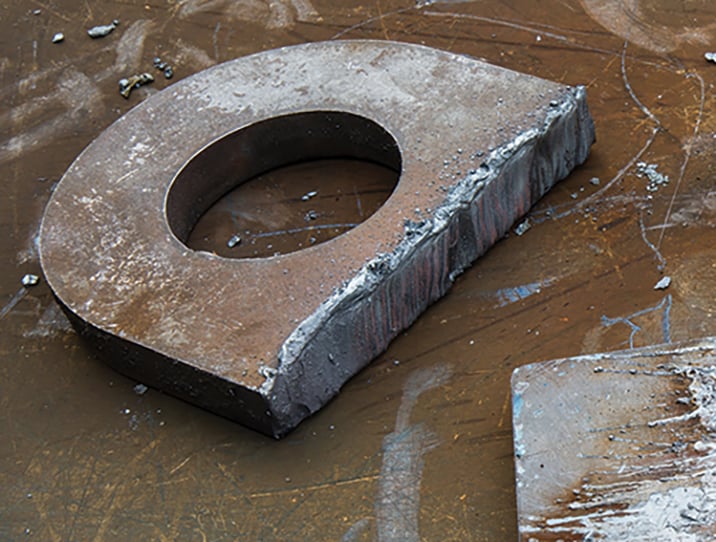 Flush cutting with Powermax® plasma systems lets you cut closer to base materials than ever before, reducing costly, time consuming secondary operations. Cleaner cuts with less damage to the base metal saves costs in reusable temporary attachments.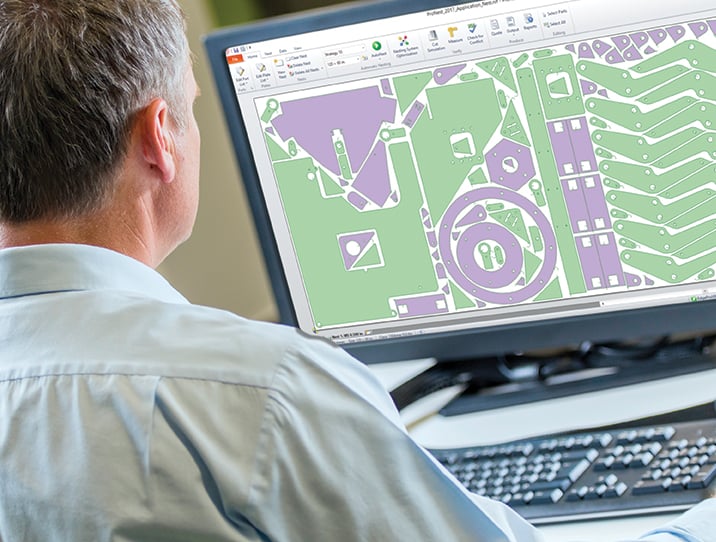 CAM software helps drive the manufacturing process. CAD/CAM nesting software is typically used for programming mechanized flat plate cutting, offering fabricators and manufacturers a single software solution for all of their profile cutting needs. This combination solution provides all of the necessary functionality to complete the job, from CAD concept, to part preparation, to nesting, to numeric code output.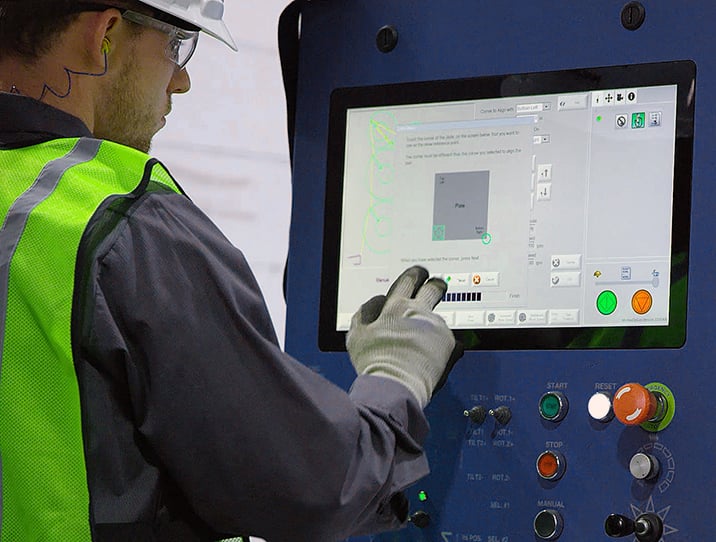 With built in cutting expertise, Hypertherm's Computer Numeric Control solutions provide consistent product performance with our easy to learn and use Phoenix® software so operators make the optimal cut, every time.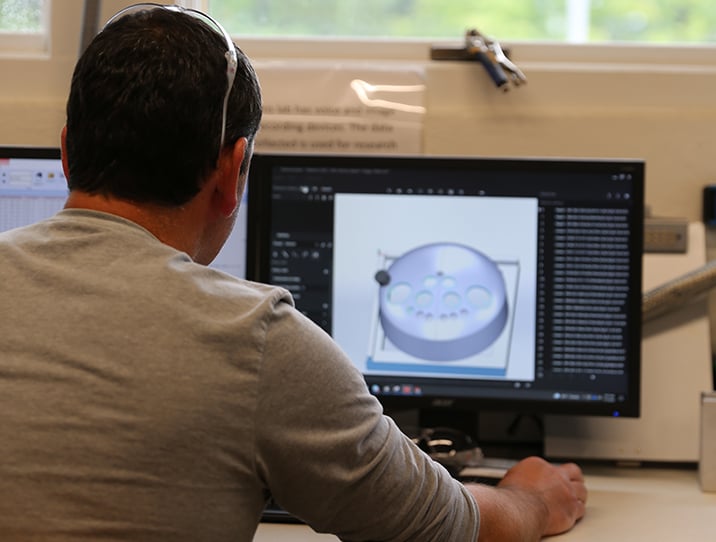 Offline programming solutions to maximize robot productivity on high-mix, low-volume production runs. Reduce programming time, easily program parts of varying complexities, and eliminate the robot downtime associated with manual or teach pendant programming.