Protect your investment. Choose genuine Hypertherm torches and consumables to keep your Powermax® system running at peak performance. Incorporating the latest technologies and manufactured to the highest standards, Hypertherm consumables enhance cut quality, extend consumable life, and boost productivity.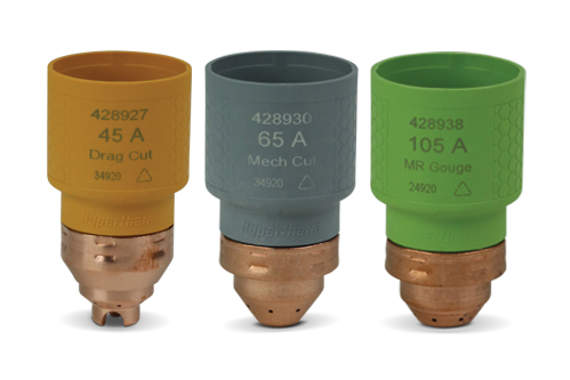 Introducing the Hypertherm cartridge consumable platform for Powermax systems
A revolutionary advancement in consumable design, the Hypertherm cartridge is a single-piece consumable that is optimized for performance and cut quality. See what systems and torches the cartridge is compatible for use with.
Specialty and consumable upgrades
Enhance the performance of your Powermax system with one of the following: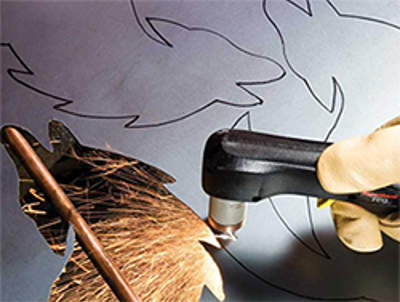 FineCut® consumables and cartridges
Fine feature cutting for achieving thin kerfs with minimal dross.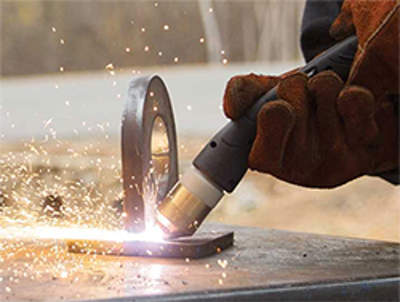 Ideal for cutting close to base material for lugs and other attachments.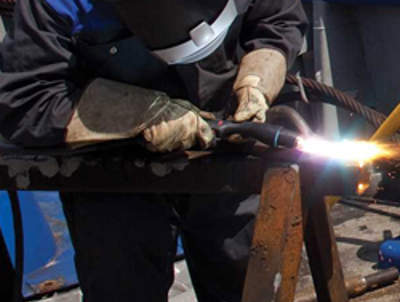 Gouging consumables and cartridges
Plasma gouging consumables for removing metal and achieving desired gouge profiles.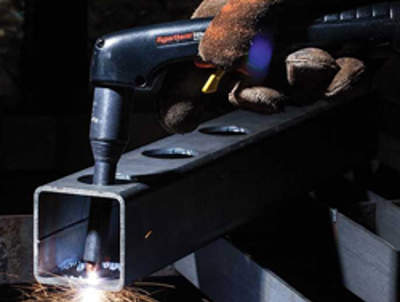 Extended consumables for cutting or gouging in hard to reach places.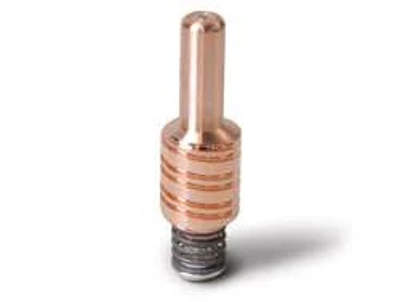 Long life electrode for cutting metal 12 mm (1/2″) or less. Delivers at least 2 times longer consumable life.
One of the most commonly asked questions when it comes to operating Powermax air plasma systems is when should you change-out the consumables? Consumable wear can play a big role in overall quality and performance, so understanding how the consumables function and when to replace them is very important.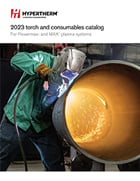 Browse our entire torch and consumable catalog
This catalog contains all of the torches and consumables for current and discontinued Powermax and MAX plasma systems.