Flush cutting

Flush cutting is an application typically used to remove attachments, protrusions, or fixtures from the surface of an otherwise flat base material, without cutting or damaging the overall surface. Flush cutting with handheld plasma systems is done efficiently using special consumables that direct the plasma arc at a 45° angle from the torch head.
Want to discuss your flush cutting needs and learn more about our solutions? Talk to one of our experts.
---
---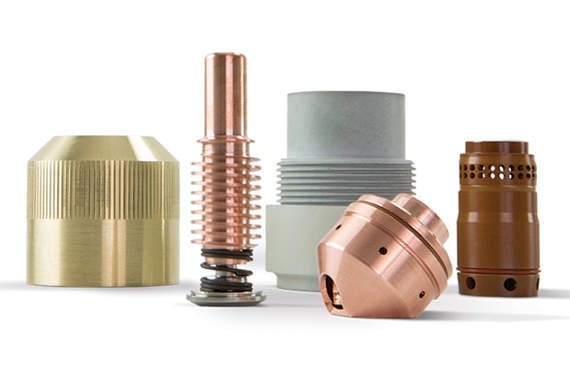 FlushCut consumables
Patented FlushCut™ consumables for Powermax systems have a non-centric nozzle bore design that allows the plasma arc to come out of the torch at a 45 degree angle. This new, patented design lets Powermax users cut closer to base materials. And because of the FlushCut consumables' unique ability to cut so close to base materials, users are more likely to be able to reuse pad eyes, attachments and temporary weld supports.
---