Shipbuilding and ship repair

Hypertherm plasma cutting systems are increasing productivity and profitability in shipyards and marine construction plants around the world. From the largest cargo vessels to submarines to recreational craft, our products play a key role in all phases of fabrication and repair, providing safer, dross-free cuts for more efficient welding and tighter fit-up.
Want to discuss your needs and get more information on our solutions? Talk to one of our experts
---
Explore shipbuilding solutions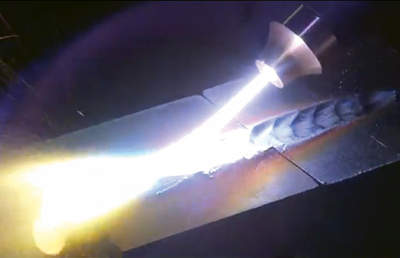 Gouging is often used in shipbuilding operations to remove material, clean surfaces, and prepare weld joints. Gouging with plasma vs. carbon-arc is faster, easier, less noisy, and results in less fumes, smoke, and sparks.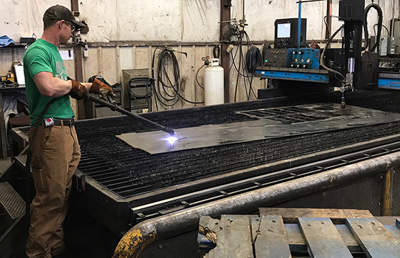 Extended-length torches for hand-held skeleton cutting and removal offer improvements to operator safety and ergonomics, as well as easier material handling and increased uptime.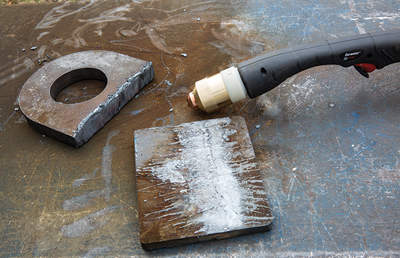 By using plasma for removal of temporary welded attachments such as lifting lugs and stud weldments, shipbuilding operators can cut quickly and cleanly, flush to the base material with no preheat time and less additional surface grinding required.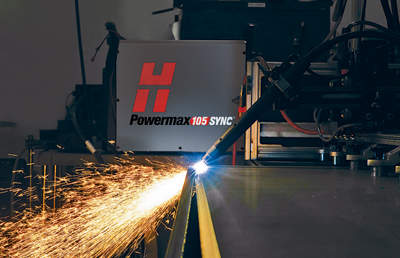 After cutting on CNC tables, using plasma to bevel edges for weld preparation provides significant safety and productivity advantages over oxyfuel, including reduction of fumes and fire hazards, and decreased need for secondary grinding, which can lead to ergonomic discomfort and hand-arm vibration injuries.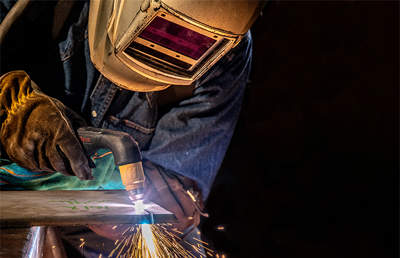 General hand-held cutting
For general hand-held cutting during fabrication, fit-up, and assembly, replacing oxyfuel torches with plasma systems offers quantifiable advantages in cut quality, speed of cut and set-up, as well as improving the safety of the yard.
---
Shipbuilding industry report
Learn about the most common challenges facing the shipbuilding industry today, including information on processes, technology, and the market, so that your operation is safer, faster, and more profitable.