Work like an owner, think like a customer
By
October is sure a busy month! In addition to being National Women's Small Business Month (#NWSBM), Breast Cancer Awareness Month, and an awareness month for several other worthy causes, it is also Employee Ownership Month.
As you may know, Hypertherm has been 100 percent employee (or as we call ourselves "Associate") owned since the beginning of 2014. Before that, about a third of our stock was held in an employee stock ownership plan with the rest held by Hypertherm founder and chairman Dick Couch and his wife, Hypertherm HOPE Foundation president Barbara Couch.
Though there could be an exception here and there, we are pretty proud and honored to work for an Associate-owned company. It means we can focus on Hypertherm's core values and the long-term interests of our customers, associates, and communities, rather than the wants of far-off investors.
Since we are all owners, we all work to make sure our products are built to last and that our customers are well taken care of. That philosophy is captured in our Associate ownership logo shown above, "Work like an owner. Think like a customer."
Sure, we want you buy our newest systems, but we also want to make sure customers who own and operate our older systems are taken care of. That's why we work to make our newest technology available for our older systems.
As an example of this: our Duramax retrofit torches are available for systems we started making in the late 80's (more than 25 years ago.) Another example is our preventive maintenance program. We want to help you take care of your system so it will perform the way it's supposed to and give you years of worry free performance.
For those reasons and more, employee ownership is a big deal around here, which is why we celebrate every year. One of the things we do in keeping with our commitment to the community is hold a canned food drive. You can see the results below and the month has only begun!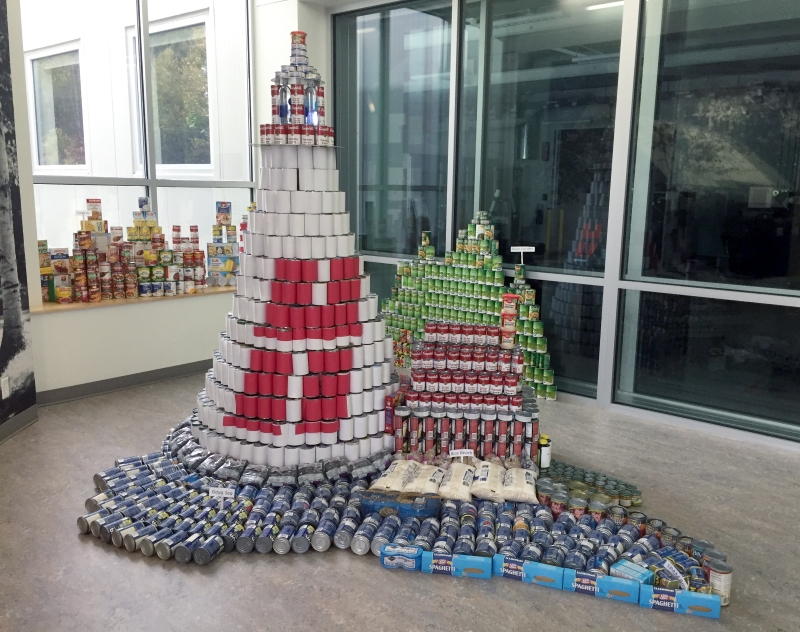 Hypertherm's "Can City" built in celebration of Employee Ownership Month. We have "Rice Beach" sitting on "Spam Bay" on the "Goya Sea." There is also "HSOP (Hypertherm Stock Ownership Plan) Hall" at the base of the lighthouse and the "Green Can Mountains" in the background. The white cans you see are covered in paper taken straight from our recycling bins. 2,500 food items in all.