Powermax SYNC: Cartridge end-of-life detection
By
Hypertherm's new cartridge consumable provides better cut quality and lasts longer than traditional consumables. In addition, when paired with our new SmartSYNC® torch, it automatically chooses the correct operating mode and amperage and lets you know when a new cartridge is needed. This post will focus on this last feature which we will call end-of-life detection.
When the power supply detects that a cartridge is at the end of its life:
The arc turns off and the system stops cutting

A blinking yellow light appears on the SmartSYNC® torch

A solid yellow light and end-of-life error code, 0-32-0, appears on the system's display panel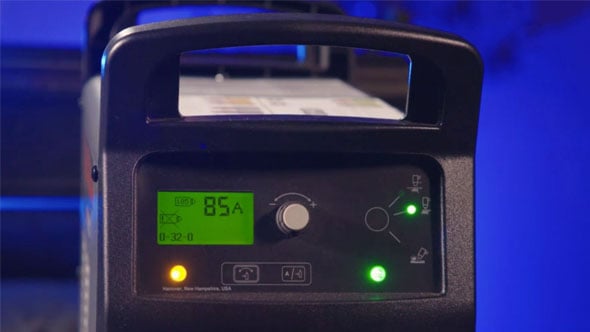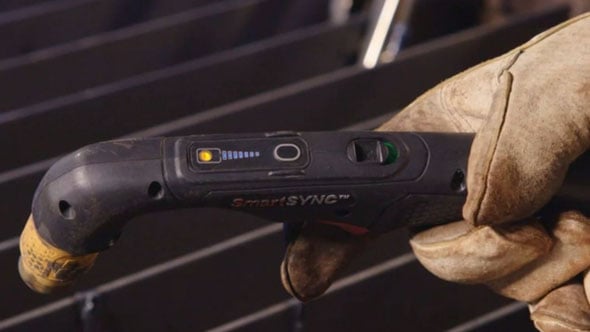 Most customers will change their cartridge long before the end-of-life feature is triggered because they'll see a drop in cut quality. But for those customers who do not—perhaps because they are scrapping metal or working on a project that doesn't require good cut quality—this feature offers protection against a cartridge failing while still on the torch. As with a traditional 5-piece consumable stack-up, a cartridge failure could damage your torch to the point that you'd need to buy a new one.
Incidentally, in addition to the 0-32-0 code, you may come across a second end-of-life code. That code is 0-32-1 and it appears anytime you try to reuse a used up cartridge.
Learn more about Powermax SYNC