Choosing a light industrial CNC plasma table
Tips to make sure you get the best entry level CNC plasma table for your shop.
By
I've seen the market for entry level CNC plasma tables grow rather dramatically in the last 15 years and I'm often asked for tips from people looking to buy an entry level table for their shop. It seems this growth is driven by the fact that home hobbyists, professional artists, hot rod gearheads, welding job shops, and construction companies now realize they can design and make their own parts.
These entry level CNC plasma tables - using an off the shelf personal computer or laptop, combined with relatively small, low cost stepper motor or servo drive packages - are available from dozens of manufacturers. Normally, the table arrives disassembled in a crate and with the help of common hand tools and takes only a few hours to put together. I equate the difficulty of assembling a CNC plasma table like this to that of assembling a gas grill from a big box store; it's relatively easy.
As far as tips and pointers when purchasing an entry level CNC plasma table, here's what I can offer:
Type of plasma
Air plasma systems, like our Powermax® systems, are nearly always used because this is the most economical option for an entry level CNC table. Make sure the plasma you buy has a "blowback" start (nearly all newer systems do) rather than a high frequency start, which will interfere with the PC based machine control and electronics.

Plasma power level and features
When choosing the type of plasma, first determine the thickness of metal you want to cut and the amount of cutting you need to do.
Most plasma systems have a 50% duty cycle, so if you plan to cut for a good portion of the day, I recommend buying a system rated above the thickness you plan to cut. That way, the system won't need to work as hard and you can cut for longer.
Lastly, look at the torch options. Though some table manufacturers offer designs that allow you to mount and cut with a hand torch, I do not recommend it. It's so much easier to mount and square a machine torch to the plate.
Torch height control
Some of these tables don't come with a torch height control which makes the table cost lower. However, a good height control is non-negotiable since it is critical to edge angularity (good cut quality) and longer consumable life.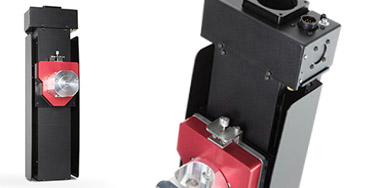 CAD/CAM software
Hypertherm offers ProNest® LT CAD/CAM part nesting software subscriptions for entry level table users, but some tables do come with CAD drawing software, as well as post processor or CAM software that takes the drawing file from CAD and turns it into machine code.
Look carefully at the software packages offered by each table manufacturer before purchasing since the learning curve and time it takes to master it can differ greatly between softwares.
A ProNest LT subscription does also include training, automatic software updates, and unlimited technical support.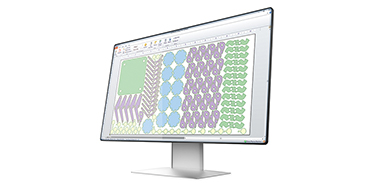 Table size
The most popular entry level CNC plasma table size or cutting bed dimensions are 4′ x 4′, 4′ x 8′, and 5′ x 10′. You can buy a 2′ x 2′ CNC plasma table, but I don't recommend it. It's too limiting and you can't buy steel plates narrow enough to fit a 2′ x 2′ table.