21 years and still going strong
By
Here at Hypertherm, we work hard to ensure our plasma, laser, and waterjet systems won't let you down. Still, we love hearing stories like this one that validate the longevity and reliability of our systems.
This particular story comes to us from Burford Plumbing in Jackson, Mississippi where Airgas just now replaced a Hypertherm HT40C with a Powermax65 air plasma system.
The company's table operator Bryan Reed says, "We've only replaced a single on/off switch since purchasing the unit. What a system! It's been in service for 21 years."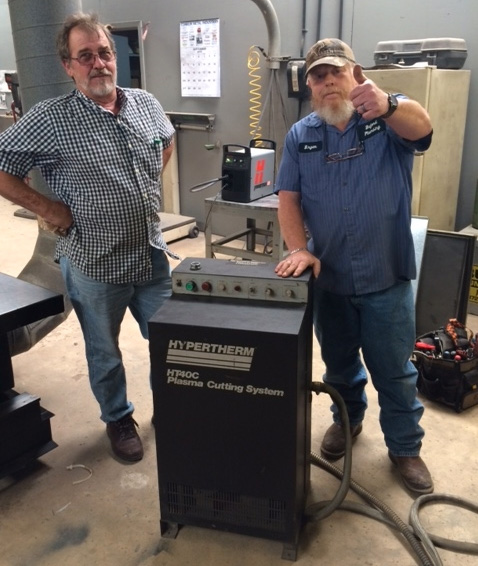 Airgas account manager Paul Machost (left) with Burford Plumbing table operator, Bryan Reed and his Hypertherm HT40C system.