Off the grid and on the job
By
Hypertherm's Freedom 38 PPA (which stands for Plasma, Power, Air by the way) is a great system for those who don't have easy access to power. That's because the system comes with its own built-in generator.
But did you know you can power more than just plasma with the Freedom? The system can easily handle a number of other tools you might need to run including welders. Take a look.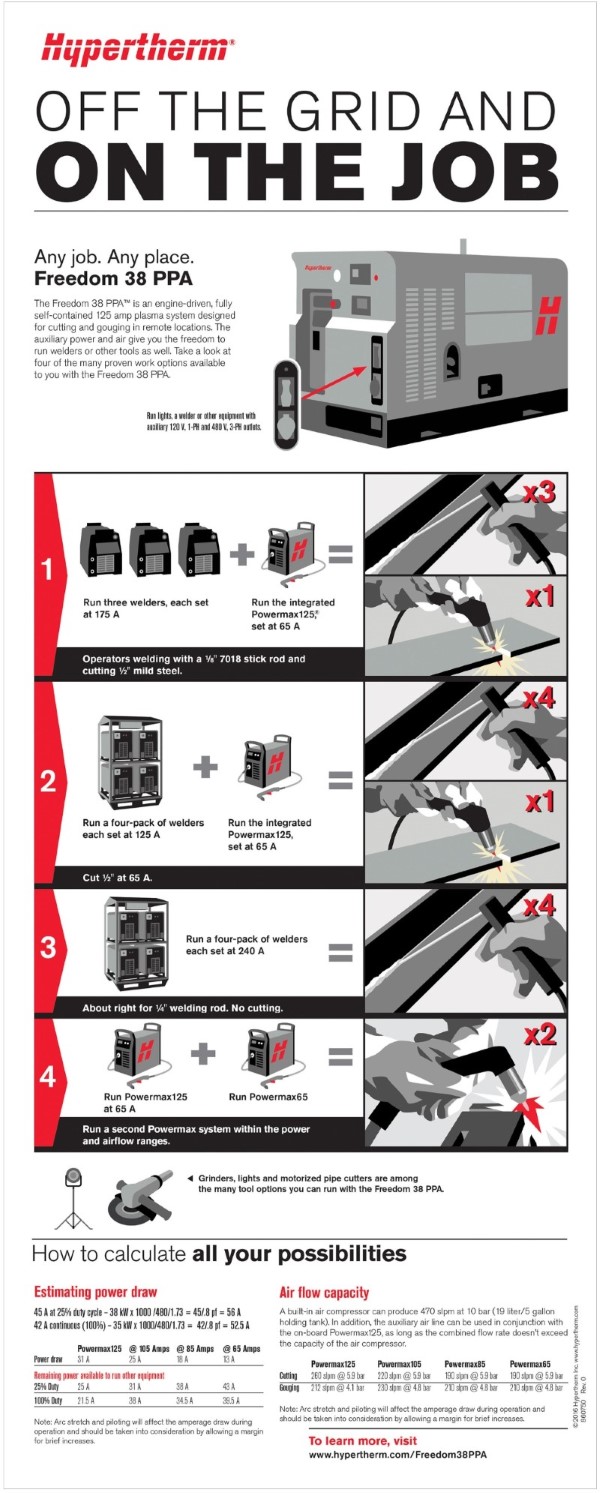 Want to learn more about the Freedom? Visit our website.