Step 1: Program using the nesting software
Import part drawings, 2D and 3D CAD/CAM files and apply optimal cutting techniques that are built-in.
Step 2: Set up on the CNC
An intelligent step-by-step process guides the operator through the required basic tasks to successfully and repeatedly cut good parts.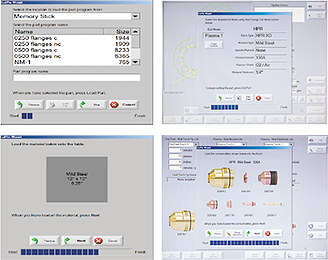 Select the program, process, load and align plate, and load consumables
Parts program support
Embedding additional instruction codes into the CNC helps minimize job set up time.
Without process parameters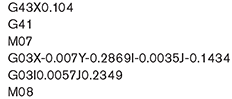 With process parameters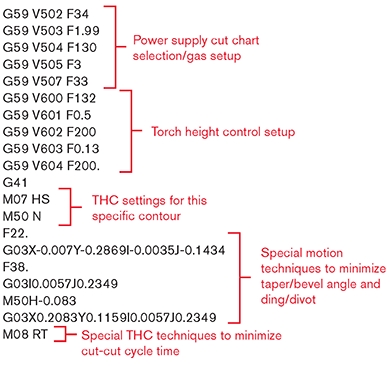 Step 3: Produce results
By optimizing cut quality, productivity and operating costs, you can maximize your profitability!