Hypertherm's Robotmaster® offline programming software simplifies complex robotic programming and makes it easier for companies to utilize robots for manufacturing applications.
Robotmaster supports most industrial robot brands, and makes it possible to program almost any type of robot offline using familiar CAD/CAM tools. Unlike traditional methods of "teaching" production robots by a time-consuming trial-and-error process, the offline method dramatically reduces programming time and effort for tasks such as trimming, cutting, welding, deburring, polishing, dispensing, grinding, spraying, painting, and 3D machining. This allows fabricators and job shops to use robots cost-effectively for short run and high-mix applications.
---
Benefits of Robotmaster
Maximizes productivity and profitability
Reduces robot downtime as programming is done completely offline, independent from production.
Enables short production runs
Intuitive programming workflows enable short production runs.
Robust trajectory creation
Generates robot trajectories directly from CAD models using integrated path generation capabilities and output error-free, optimized robotic codes.
Takes the programmer out of programming
Designed for process experts rather than programming or CAD/CAM experts, Robotmaster is an easy-to-use programming tool that allows the user to have full control over process-specific parameters to achieve the desired results.
External axis management
Manages the entire robotic cell including rails and rotaries to work on even the largest and most complex workpieces.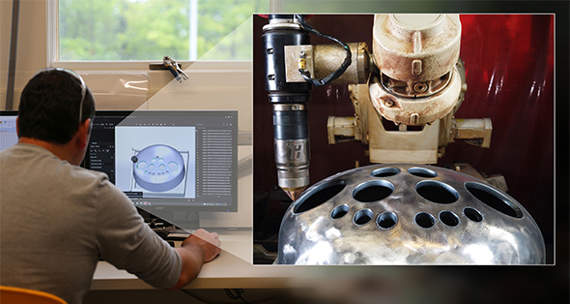 Offline robot programming and how it can impact your business
A panel discussion hosted by Hypertherm and A3 (automate.org) to discuss the benefits of offline programming software for robots.
Learn more about Robotmaster software