Welcome to ProNest 2023 LT
New features to enhance user experience
Posted on
05/16/2022
Posted by
Highlights of this release include:
New welcome screen contains an informative dashboard that highlights training videos, application tips, and other valuable resources.
Customizable ribbon allows you to add, remove, and rearrange tabs. You can save different ribbon configurations and easily switch between them as needed, to best fit your workflow.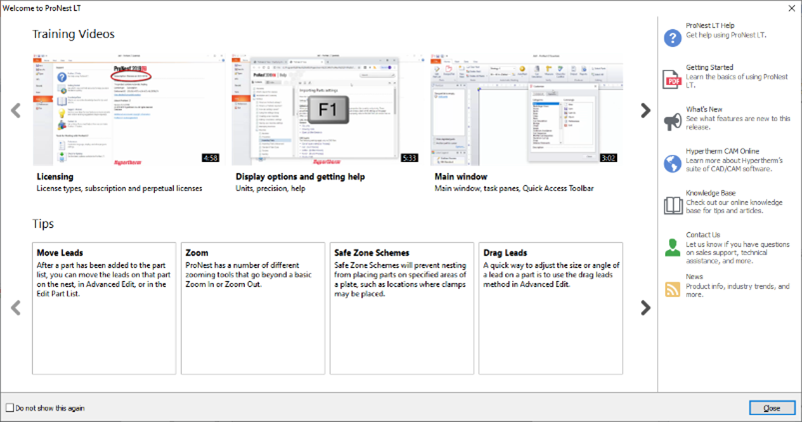 For complete details please see the What's New Guide, or in ProNest®, press F1 to access Help and review details on each feature.
Posted on
05/16/2022
Posted by