Authentic art from two Austin sisters
By
October is National Women's Small Business Month! What better way to celebrate than by featuring women like Ariane and Alexia, sisters, moms, and owners of Authenticaa, a business in Austin that makes art.
The sisters use mainly reclaimed wood and metal, along with natural stains and eco-friendly paints. Quoting the sisters, "We try hard to stay as authentic as possible," hence the name of their business with two a's at the end for each sister. They are also committed to buying American, using an American made Powermax30 XP to cut the metal found on their art.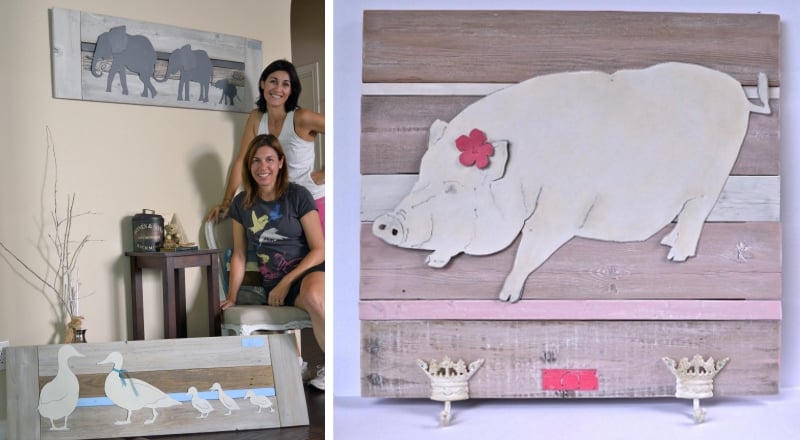 Sisters and Authenticaa business owners Ariane and Alexia with some of their work.
Though Authenticaa mainly caters to the home decorating market, the sisters aren't afraid to take on other types of work like the custom trophies shown below. The trophies, commissioned for a surfing competition, actually have two metal parts: one piece on top of the wood and the other on the side listing the competition name and year.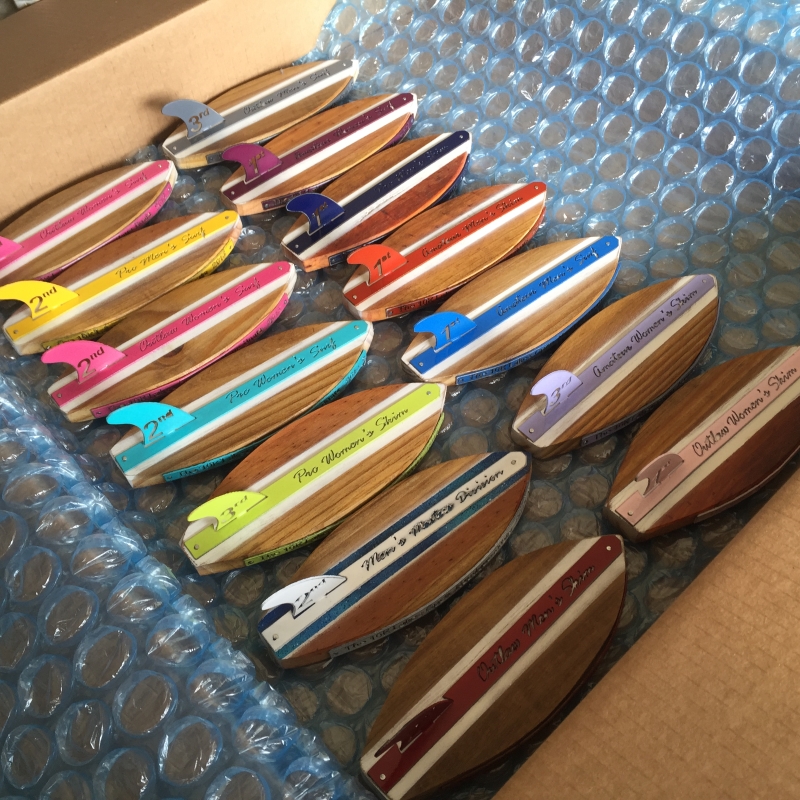 Mini surf boards for a surfing competition.
Because the trophies have such fine detail, the sisters used Hypertherm FineCut consumables. As Ariane explains, "A lot of our work is geared toward nursery rooms, so most of our designs are soft, round, and simple, but when it comes time for details and intricate cuts, the FineCut consumables just rock!"
She adds, "How we wish everything was as reliable as this cutter! Adding to that is outstanding customer service and ultimately you have a winner! Thank you Hypertherm!"
Thank you Ariane and Alexia for choosing Hypertherm and supporting American manufacturing. See more of the sisters' work at www.authenticaa.com.
Are you (or do you know of) a female small business owner? Let us know by posting a comment and photos below.