Artists using Hypertherm
By
We thought it would be fun to showcase some of the amazing things artists are creating with plasma. Some of these works of art were created with the help of a CNC table, others were completely cut by hand, while others were made using a combination of both processes. All have one thing in common though—they were made using Hypertherm Powermax Plasma!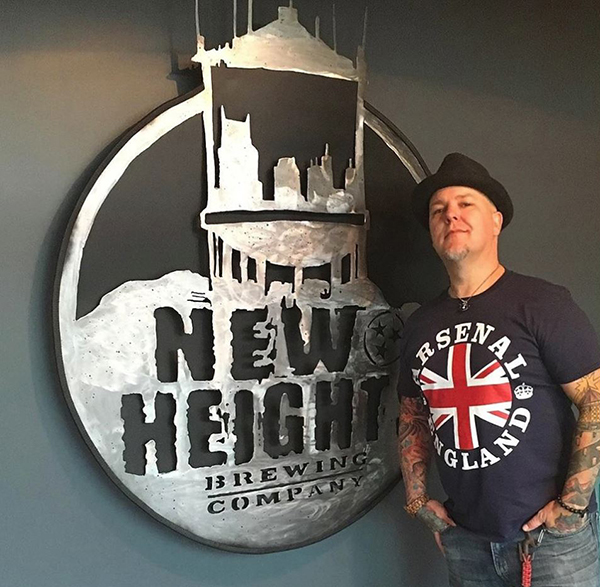 Robert Cortner, owner of The Agora Studio in Old Hickory TN, used his Powermax30 AIR to create this sign, saying "I absolutely love it. I'm a metal artist and a 27-year machinist. I had been a Miller guy for over 20 years, but the 30 AIR cuts everything I throw at it. I'm cutting 5/16" steel as easy as 16 ga steel. I will never stray away from this amazing tool."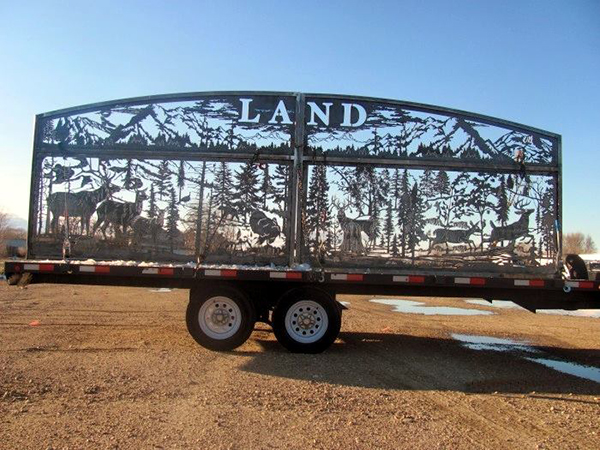 Josh Foster at Big Creek Metal Works in Nampa, Idaho fabricated this 21 foot wide gate. Despite the detail on the gate, Josh says he didn't wear out a single set of consumables, adding,"then again they were genuine Hypertherm." Josh owns a couple different Hypertherm systems—a Powermax65 on a CNC table and an older Powermax600 which he's had for about 10 years. He says both systems "have cut a ton of steel!"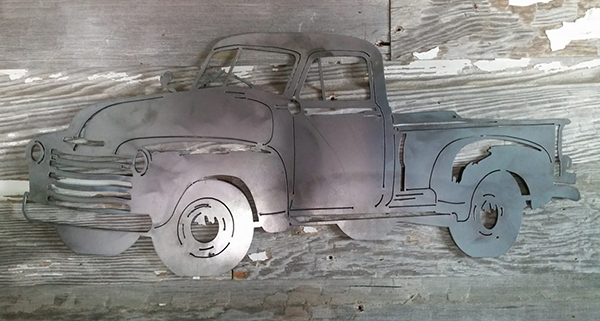 This truck, made from 14 gauge hot rolled steel, comes to us from Rural Fabrication Systems using a cut file provided by the PlasmaCAM owner's forum. It's owner writes, "It's safe to say I'm a Hypertherm North America convert."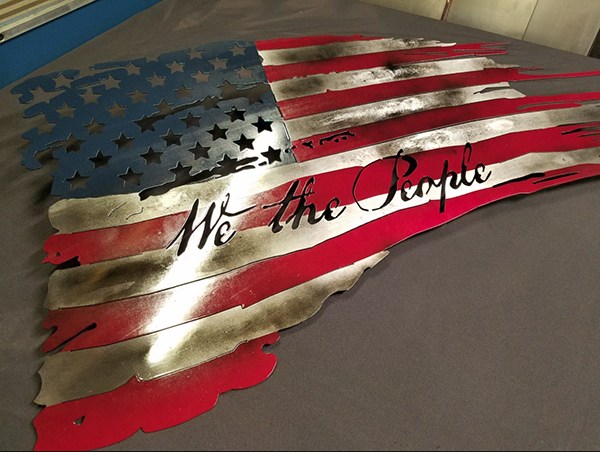 American flag created by Desert Fabworks LLC in Arizona using a Powermax65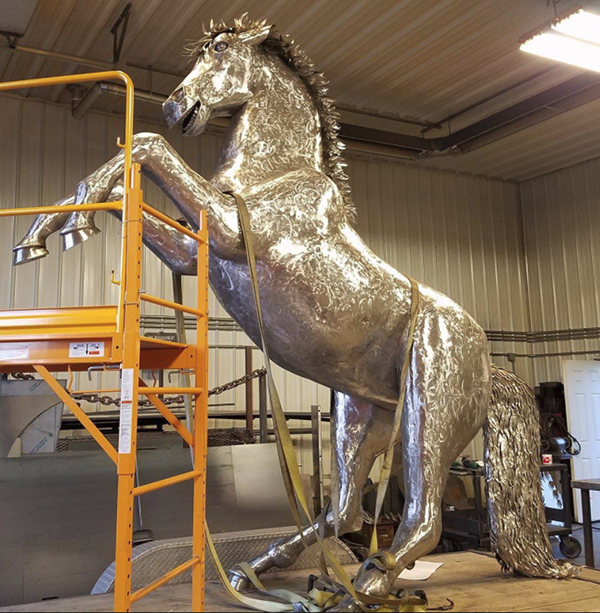 This amazing 11 foot tall stainless steel horse was fabricated by Pearson Metal Art in Iowa. The tail alone weighs 250 pounds! Owner Larry Pearson writes, "All 8, 4'×8' 16 gauge stainless steel sheets were cut with my Powermax380. It's about 12 years old and not one issue, still!"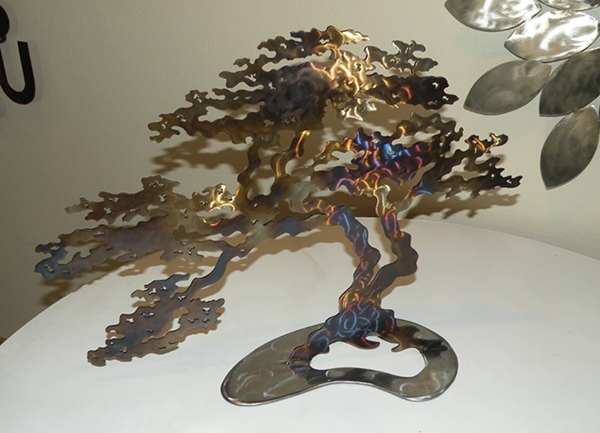 Retired educator and artist Gary Winkler used a Powermax30 XP with a hand torch to create this piece. Using mostly 11 and 12 gauge mild steel, stainless, brass, and copper, Gary hand crafts all of his art. As for his Powermax, Gary calls it the most used tool in his shop other than a 4-1/2 inch angle grinder.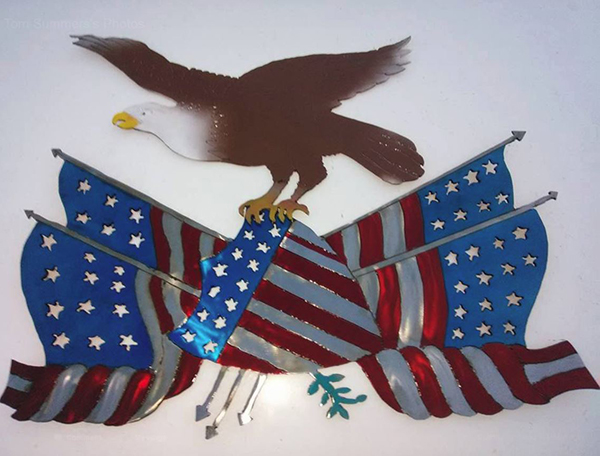 Tom Summers cut this 5 foot wide piece freehand using a Powermax30 XP.