Plasma cutter gouging techniques
Posted on
05/03/2016
Posted by
Plasma cutter operators use a variety of techniques to achieve different gouge profiles and sizes, whether gouging by hand or using a mechanized method like a track cutter. The most common technique involves positioning the torch at a 40 degree angle to the work surface while the pilot arc is formed and transferred to the plate. Once contact is made, the operator simply aims or feeds the arc in the direction they want to gouge.
Gouging a workpiece
Steps:
Hold the plasma cutter torch so that the nozzle is within 1.5 mm (1/16") from the workpiece before firing the torch.


Hold the torch at a 40 angle to the workpiece with a small gap between the torch tip and the workpiece. Press the trigger to obtain a pilot arc. Transfer the arc to the workpiece.


Maintain an approximate 40 angle to the workpiece as you feed into the gouge. In other words, push the plasma arc in the direction of the gouge you want to create. Keep a small distance between the torch tip and the molten metal to avoid the reducing consumable life or damaging the torch

Changing the torch angle changes the dimensions of the gouge.


Variations to the angle of the torch, the speed of travel, arc stretch and amperage adjustments will control the depth of a gouge. A steeper angle and slower forward movement result in a deeper gouge, while a lower angle and faster forward movement result in a shallower gouge.
Impact to gouge profile parameters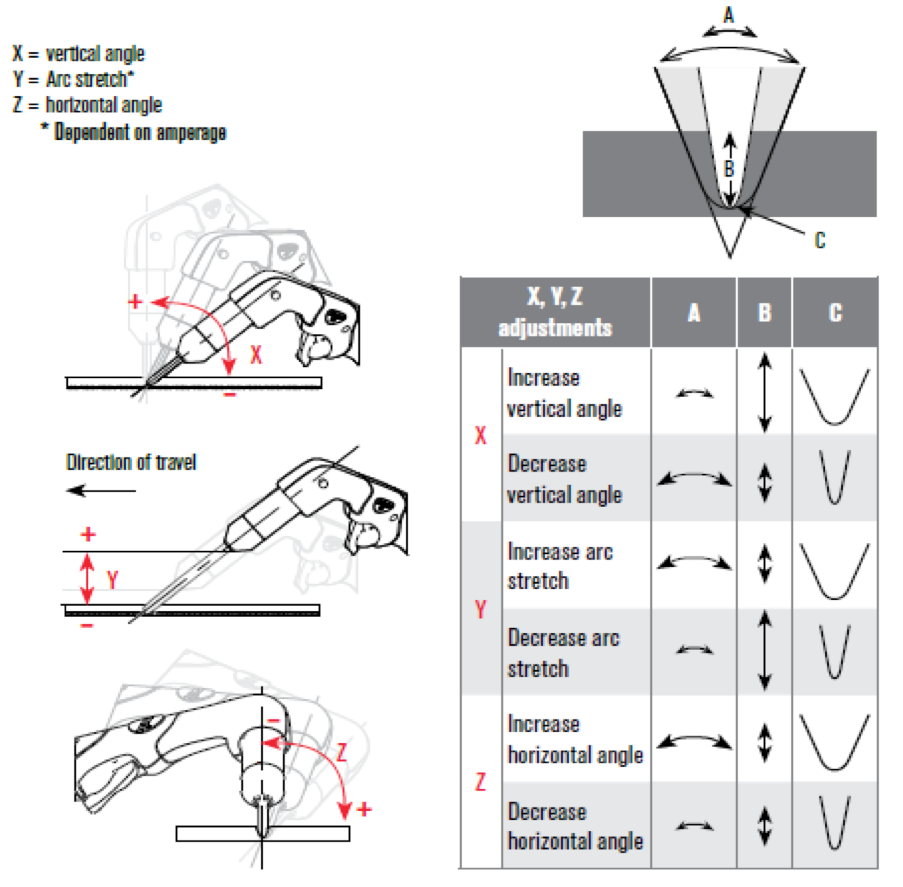 Posted on
05/03/2016
Posted by