SilverLine® electrode technology
A solid silver front end maximizes hafnium pit depth and reduces hafnium wear rate.
A copper back end reduces cost without sacrificing performance.
Advanced coolant flow design reduces the temperature of the electrode to maximize life.
Robust welded copper/silver interface delivers consistent performance.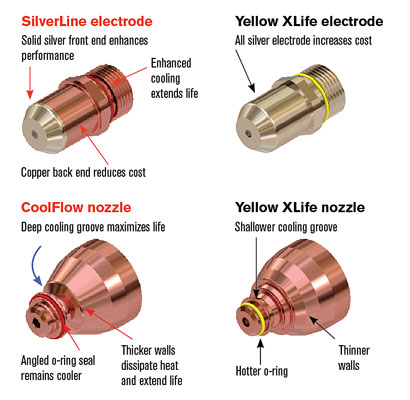 CoolFlow™ nozzle technology
Computer-designed contours optimize the coolant flow in the nozzle and substantially lower the operating temperature.
Cooler nozzle operation directly translates into longer life of all consumables.
CoolFlow nozzle technology is used for all applications including mild steel and stainless steel cutting.