Whether you operate a large, multi-location cutting operation, or you are just getting into CNC cutting, ProNest® and ProNest® LT will ensure you get maximum productivity, produce minimal waste, and optimize your cutting outcomes. Each software package is easy to use, with unlimited access to training and live technical support.
---
Which nesting software is right for you?

For heavy industrial cutting
Heavy industrial applications
Companies with more than 10 employees
Routine high volume production
Enterprise level
Perpetual license

For light industrial cutting
Light industrial applications
Companies with fewer than 10 employees
Lower volume requirements
Smaller budget
Online subscription plans or perpetual licenses available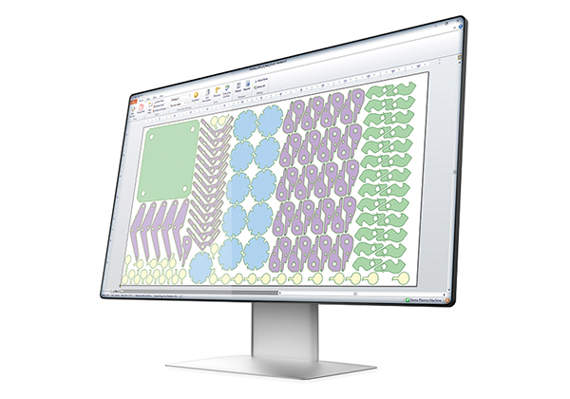 Ready to try ProNest LT?
Hundreds of fabricators, hobbyists and sign makers are using ProNest LT for its ease of use, built-in design tools, importing their own designs, and maximizing profit by getting the most out of their machines. Incorporating more than 50 years of Hypertherm cutting expertise, ProNest LT ensures the best possible part quality. Choose from three levels of software capabilities at an affordable monthly subscription. See if it's right for you – try it free for 7 days.
Benefits of ProNest
Ease of use
Incredibly easy to learn and use, with intuitive screens, and a wide variety of helpful features.
Increased productivity
Modules like Common Line Cutting or Chain and Bridge Cutting can increase efficiency, and reduce cutting time and consumable wear.
Unlimited technical support
Get unlimited access to technical support, training, and software updates at no additional charge.