Nesting software
What is nesting software?
Nesting is defined as the efficient placement of multiple shapes onto a given surface area. In the industrial cutting industry, plate metal and other raw materials are expensive and it's best to "nest" as many parts together as possible. This maximizes the plate utilization, reduces waste, and lowers material costs.
Nesting software is a type of CAM software (computer aided manufacturing) used to create nests and prepare parts for cutting. First, part geometry is imported – typically from CAD. Next, the files are prepared for machining by applying various cutting parameters. Finally, nests are created manually by the user, or automatically by the software. Automatic nesting uses one or more mathematical algorithms to automatically add shapes to the nest while rotating and fitting parts for the best utilization. In many cases the software can account for different combinations of parts, plates, and nesting strategies to deliver the best overall results.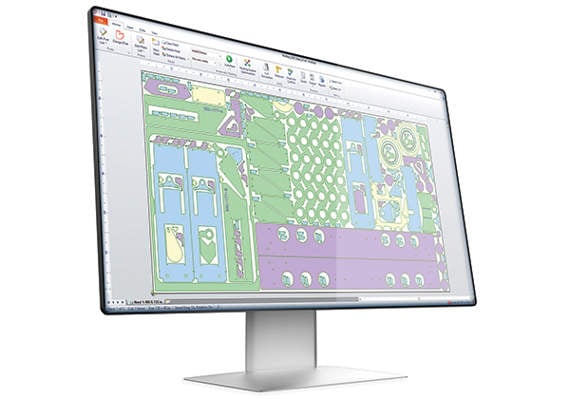 ProNest nesting software
ProNest® is an industry-leading CAD/CAM part nesting software designed for advanced mechanized cutting. It provides a single solution for all your profile cutting needs – including plasma, laser, waterjet, and oxyfuel. ProNest helps fabricators and manufacturers increase material savings, boost productivity, lower operating costs, and improve part quality by offering the highest level of cutting expertise.
Free demo
Find out what our software can do for you.
Request a free, no obligation demo, and we'll contact you with instructions.