ProNest LT OMAX
ProNest® LT OMAX® is a powerful CAD/CAM software that allows you to design, nest, and cut with ease. It includes advanced automatic nesting algorithms, allowing OMAX machine owners to reduce material costs, increase profitability, and get the most out of their machine investment...Try it free for 7 days.
Software information
Benefits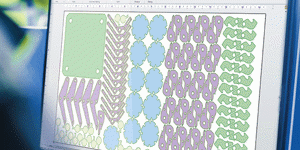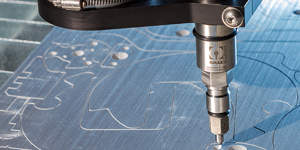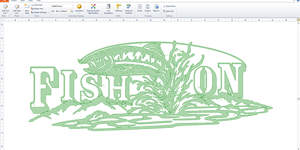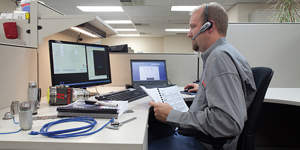 System requirements
| | |
| --- | --- |
| Internet | Internet connectivity required for subscription license |
| CPU | 1.4 GHz x64 processor or faster (3 GHz recommended) |
| Memory | 4 GB RAM (8 GB recommended) |
| Display | VGA display with at least 256 colors and a resolution of 1024 x 768 |
| Disk space | 2 GB available disk space |
| Microsoft® Windows® operating system | Windows 11,Windows 10, Windows 8 or 8.1 (64-bit OS only) |
| Spreadsheet program | Microsoft Excel® 2010 or later is recommended for editing ProNest settings spreadsheets. If Microsoft Excel is not available, an alternative spreadsheet program can be used instead. |
ProNest LT OMAX subscription plan
Unlimited technical support, training, and updates included in all plans
ProNest LT OMAX
/mo.
per user ($89.99 regular price)
Features include:
All standard features
OMAX post processors
2D CAD
Automatic Nesting
Common Line Cutting
Chain and Bridge Cutting
Skeleton Cut-up
Waterjet quality
Import and output to OMX or ORD
Nest around material defects for waterjet
7-day trial followed by automatic billing
See who is using ProNest LT
C&C Machine Inc.

"ProNest LT is great. It improved our ability to quote projects faster. A job with 500 parts took five hours to manually nest. Now the same job takes 30 seconds. I just load the DXF file, select the part quantity, the material, and I'm done. The software paid for itself in two hours." – Nigel Guttenberg, Mechanical Designer

Messer Repair & Fabricating LLC

"We design and fabricate skid steer attachments and use ProNest LT on pretty much all of those projects. With our old software, I had to manually nest for five or six hours a day. ProNest LT's automatic nesting cut that work down to an hour or less." – Ryan A.

Optimum Welding Solutions LLC

"So far ProNest LT has been great. I'm a one-man band so I don't spend a lot of time in front of the computer, but when I do, this software is user friendly." – Joe S.

Profile Plus Metal Arts

"ProNest LT is amazing. It generates the lead-ins and lead-outs automatically. It thinks for you. With my other software I had to tell it every pierce point and hole. The time savings of that is obvious, but I've also decreased my material costs by 60%. The automatic nesting feature saves so much plate." – Joe Dubé, Owner



Modern Fence Supply

"ProNest LT is much easier to use than the CAD/CAM software that came with my plasma table. I had issues with the lead-ins, lead outs, and piercing. I had to go back and forth between the CAD and CAM programs just to get it right. I've had none of these issues with ProNest LT." – Lance M.