We have a long-standing commitment to making a positive contribution to the areas in which our Associates live and work. We use our talent, time, and financial resources to help build thriving, prosperous communities that improve people's lives and support our business.
Our Community Service Time (CST) program gives each Associate around the world 32 hours of paid time per year to volunteer when and where they choose. New hires get the message quickly; we demonstrate this deep commitment to our community by spending an afternoon volunteering during all orientation sessions – time not deducted from their available paid service hours.
Our volunteering has a shared impact on our Associates, our communities, and our business. We see our Associates build compassion for others and return to work with a renewed sense of purpose and fulfillment. And we see communities transformed by their collective generosity of spirit prospering and thriving.
2020 Community Service Time
69%
of all Associates
volunteered
20 hours
average per
volunteer
20,222 hours
of global volunteer
time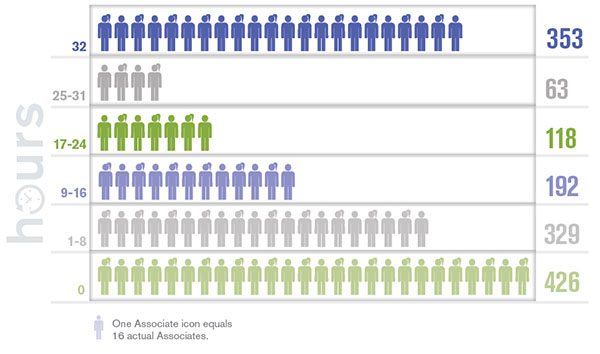 Volunteer impact stories
Some Associates choose physical volunteer projects, skills-based opportunities, or mentoring aspiring engineers or at-risk teens. Read about some of the places we have helped.
Read more