Where we work

We're proud to be a global leader, and you'll find Hypertherm Associates working in more than 26 countries.
Wherever you live in the world, there's a good chance you'll find Hyperthem. We design and build our products in the United States and have Associate representation in more than 26 countries around the world.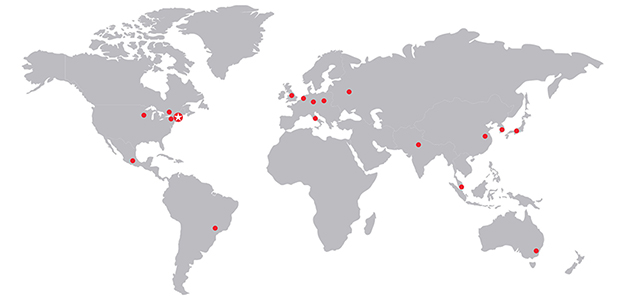 With representation all around the world, Hypertherm has an international reach and a global perspective.
Our business locations include:
Argentina
Australia
Brazil
Canada
China
France
Germany
Italy

Japan
Mexico
Poland
Singapore
South Korea
The Netherlands
The United Kingdom
The United States