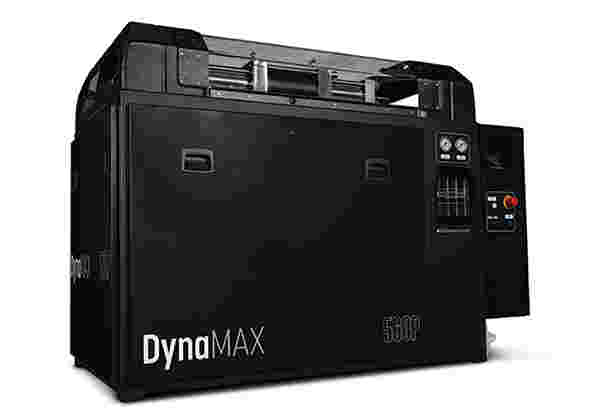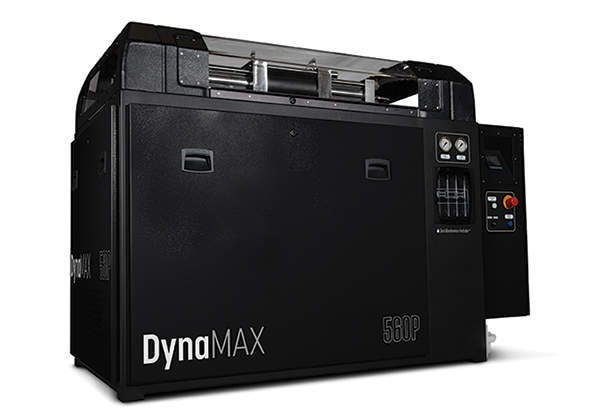 DynaMAX 5-series predictive waterjet pumps
Waterjet technology produces excellent fine-feature cut quality with low edge angularity, no heat-affected zone, a narrow kerf, and virtually dross-free cutting. It also offers the ability to process a variety of materials and a thickness range capability unmatched by other cutting technologies.
The DynaMAX™ predictive pumps (HyPrecison™ predictive) incorporate patented Seal Maintenance Technology™ and service-friendly capabilities that substantially reduce maintenance costs and disruption caused by non-planned service. With standard features such as our proven Advanced Intensifier Technology™ and closed loop proportional pressure control, these latest generation waterjet systems offer you even more consistent cut quality while ensuring improved reliability and easy, straightforward service.
System information
Benefits
Increased productivity and reduced maintenance costs
Seal Maintenance Technology™ improves intensifier seal utilization by up to 40%. The system monitors performance and lets you know when it's time to change seals — no more costly maintenance too soon or too late! This increases productivity, minimizes scrap, and saves time, aggravation, and money.
---
Increased performance
Standard on all DynaMAX Predictive pumps, closed loop proportional pressure control adjusts for ambient pressure and temperature, oil viscosity and hydraulic system wear parts, to deliver consistent quality at optimum cutting speeds.
---
Improved reliability and ease of service
With 10% fewer parts than earlier generations, DynaMAX predictive pumps include user-friendly features such as a color-coded junction box, cable harnesses, quick-connect fittings, and an easy access bleed-down valve to make maintenance faster, easier, and less expensive.
---
Improved safety
A clear window cover lets the operator see the intensifier and attenuator. Optional electrical interlocks help prevent unauthorized access, and can be programmed to automatically stop the pump when opened. In addition, the seal maintenance technology's drip tray helps keep the top deck – and the shop floor – clear of oil and water.
---
Advanced Intensifier Technology (AIT) reduces maintenance and boosts performance
By rethinking the way the intensifier pump works, we were able to make it work harder, last longer, and require significantly less service time.
Sophisticated electronics provide smooth, reliable shifting for optimum cut quality and pump performance
Powerful, intuitive software package gives operators all the information they need to maximize uptime
Service-friendly design simplifies high-pressure end removal for quick seal maintenance
Check valve utilizes a screwless, low-pressure poppet design that enables quick evaluation of key contact surfaces and allows faster routine servicing
---
Redundant pumps provide an additional level of insurance to reduce any downtime needed
Redundant pumps are virtually identical to their non-redundant (standard) counterparts. The difference is that they incorporate a second intensifier on the top deck. This enables end-users to easily switch to the second (redundant) intensifier to perform service on the primary unit. Both intensifiers are identical so there is no change in performance while service is being performed. This is an important benefit for facilities who put a high value on uptime and where disruptions to their operations are costly. Redundant pumps are available for DynaMAX 550P, 560P, and 575P pumps.
---
Specifications
View the product brochure under the Resources section for the full specifications.
DynaMAX 550P
DynaMAX 560P
DynaMAX 575P
50 Hz
60 Hz
50 Hz
60 Hz
50 Hz
60 Hz
General
Maximum output: gpm (lpm)
1.0 (3.79)
1.2 (4.54)
1.5 (5.68)
Maximum orifice: inch (mm)
0.014 (0.35)
0.016 (0.40)
0.017 (0.43)
Pump power
Motor Power: HP (kW)
50 (37)
60 (44.7)
75 (56)
Voltage
400
208-230
460
400
460
400
460
Full load amps
73.8
138.2-125.8
62.9
90.7
74.4
110.3
89.6
Physical
Width
40" (1016 mm)
Length
79" (1996 mm)
Height
59" (1509 mm)
Operating weight lbs. (kg)

2,800 (1,300)
3,000 (1,400) Redundant

3,200 (1,450)
3,400 (1,550) Redundant
3,300 (1,500)
3,500 (1,600) Redundant
Resources
DynaMAX™ 5-series predictive waterjet pumps