Our company

Hypertherm
For nearly 50 years, Hypertherm's objective has been to deliver the world's finest cutting products and solutions that help give shape to our customers' vision. Our entire team of Associate owners is inspired by you to help shape a positive future of innovation, partnership and community that is full of possibility.
Company facts
Founded in 1968
Founded by Richard Couch, Jr.
Headquarters in Hanover, New Hampshire, USA
More than 1,300 Associates worldwide
Products sold in more than 60 countries
120+ patents
Hypertherm is a 100% Associate-owned company
Active corporate social responsibility program
Learn more about Hypertherm
Through our commitment in engineering and to becoming a world-class manufacturer of advanced cutting solutions, our story has been one of innovation, hard work, and customer focus.
A central part of our mission is to provide for the wellbeing of our Associates, our communities and the environment.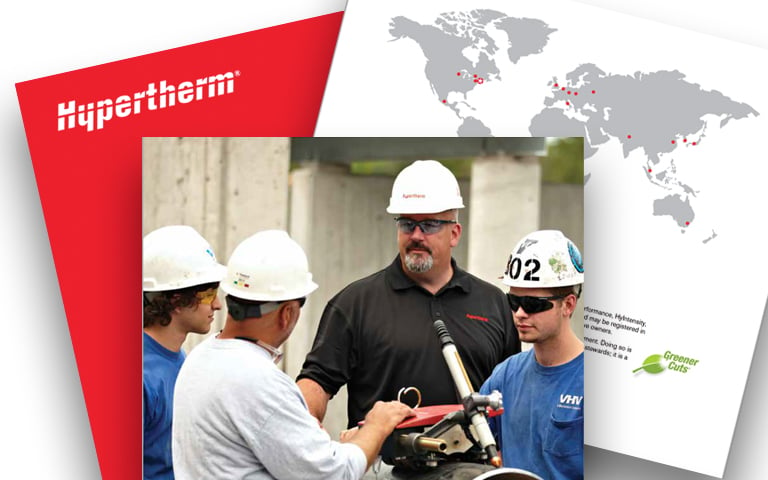 Corporate brochure
Download our corporate brochure