On-demand webinars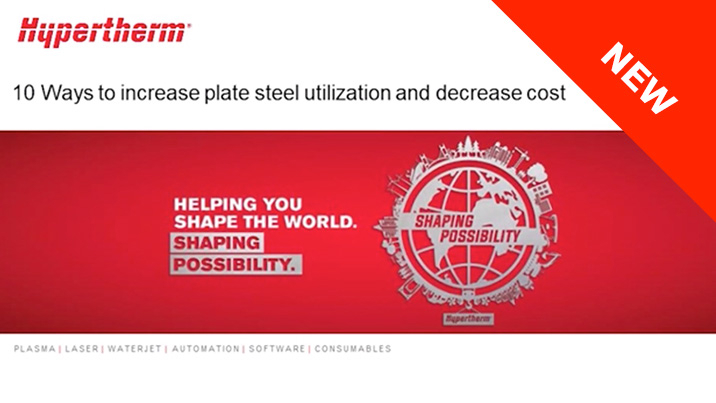 55:12
Do you know how to maximize material usage and improve your bottom line? We show you 10 ways to increase plate utilization and decrease ...
Watch now
01:01:22
"I didn't know plasma could do that!" See what today's plasma on the right system can do. We show you what type of cut quality you can ...
Watch now
01:01:03
You have questions, we have answers. Join two members of the Hypertherm Technical service team for maintenance and troubleshooting advice ...
Watch now
55:41
Faster programming, better fit-up, and fewer secondary operations. We show you how Hypertherm's ProNest® software can help you transform ...
Watch now
56:06
Have you given up on cutting beveled edges from your plasma table? If so, don't miss this webinar. We take the guess work out of bevel ...
Watch now
57:03
Ready to cut a perfect hole with plasma? It can be done. We show you how to cut bolt ready holes in 1" or thinner mild steel using our ...
Watch now
01:01:50
Webinars, Operational efficiency
Learn to improve plasma and waterjet performance by automatically adding the right parameters to your programs with SureCut™ technology for ...
Watch now
23:45
Higher psi pumps are better, right? Not necessarily. Join two of our waterjet experts for a look at the operational benefits and ...
Watch now
55:59
ProNest® 2019 is here. With more than a dozen new features and enhancements designed to make customers more efficient and profitable, ...
Watch now