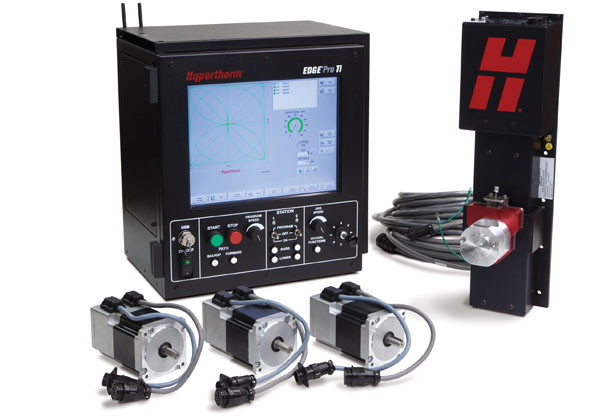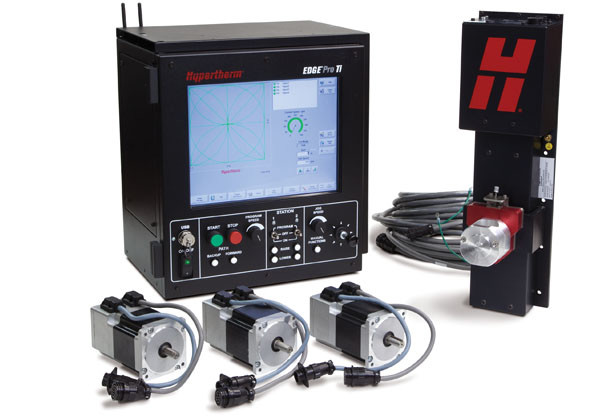 EDGE Pro Ti CNC system
Available in a specific range of hardware configurations that deliver advanced capabilities, Hypertherm's EDGE® Pro Ti Computer Numeric Control (CNC) is designed to be used with small to mid-sized automated cutting machines. The versatile, easy-to-use system supports plasma, waterjet, oxyfuel and marking applications. Like all of our CNCs, it is based on the Phoenix® software platform.
Built-in drive amplifiers provide 1000 watts of total capability, with a maximum of 500 watts per axis; optional motors, lifter mechanics, and multiple length cables are available for ease of installation and setup. The system can be retrofitted to existing CNCs, often increasing functionality while delivering substantial gains in productivity, ease of use, and reliability.