Every Hypertherm product comes with our comprehensive support program – your assurance of a lifetime of peak performance.
As a valued Hypertherm customer, you receive an all-access pass to everything you need to maximize the life of your cutting system and keep it cutting at its best: consumables, service parts, preventive maintenance, technical information, training, and upgrades.
Where to service
Get technical service and troubleshooting support for your Hypertherm equipment.
Document library search
Search our library for service information, manuals, product brochures, videos, and more.
Not sure what to search for?
Visit the documents library for more filtering options.
Support by product
Find information about preventive maintenance, upgrades, and technical documentation including operator manuals and repair manuals.
Powermax consumable education
Short video tutorials to learn why and when you should replace your Powermax® consumables.
Read more
We are ready to give you the support you need and to show you how to get the most from your Hypertherm products.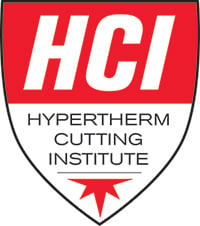 Visit the Hypertherm Cutting Institute, an online classroom that offers valuable information about Hypertherm's products and cutting in general.
Register your product to receive warranty and technical support, product updates and more.
Find out about valuable in-person training opportunities available to you.
Keep your system operating at peak efficiency.