Videos
Results for: Webinars, Plasma cutting, HD plasma
View All
Caring for and maintaining a system like our HPR®, XPR®, and MAXPRO200® is always important. Our experts show you the things you can do now ...
Watch now
You have questions, we have answers. Join two members of the Hypertherm Technical service team for maintenance and troubleshooting advice ...
Watch now
Ready to cut a perfect hole with plasma? It can be done. We show you how to cut bolt ready holes in 1" or thinner mild steel using our ...
Watch now
Learn how plasma advances such as HDi™ and PowerPierce® improve stainless steel cut quality.
Watch now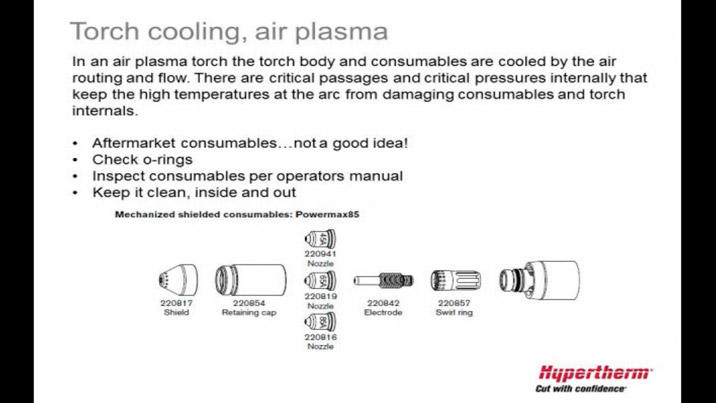 Learn how regular preventive maintenance can keep your plasma system in top shape.
Watch now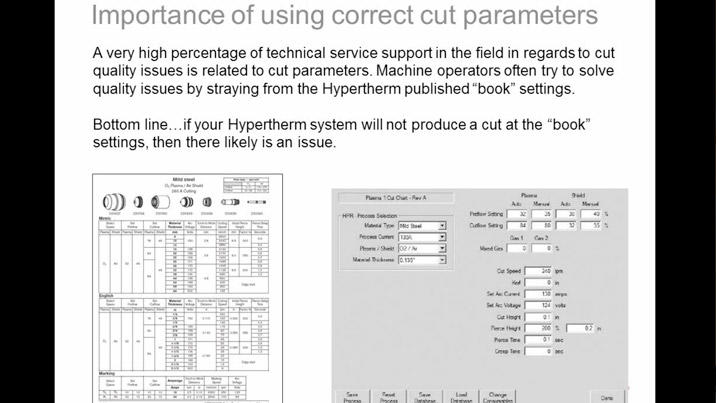 Thirty year veteran Jim Colt shares valuable tips for keeping your plasma system cutting at its best.
Watch now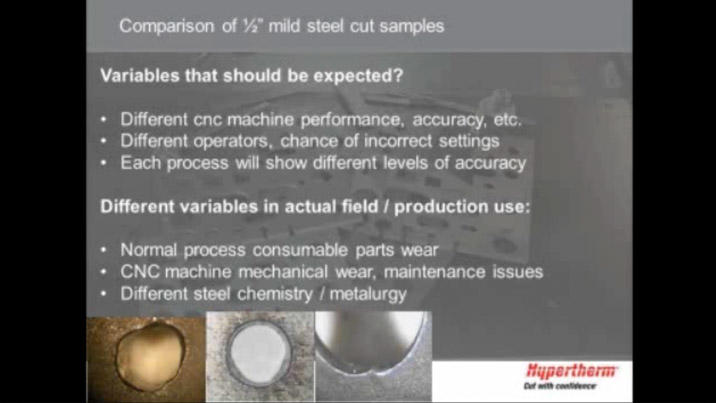 Get an eye-opening look at the differences between samples cut using different cutting technologies.
Watch now