Videos
Results for: Webinars, Plasma cutting, Cut quality
View All
"I didn't know plasma could do that!" See what today's plasma on the right system can do. We show you what type of cut quality you can ...
Watch now
See how technology advances found in Hypertherm's new XPR300 are dramatically improving cut quality on stainless steel. You'll learn how to ...
Watch now
Learn how plasma advances such as HDi™ and PowerPierce® improve stainless steel cut quality.
Watch now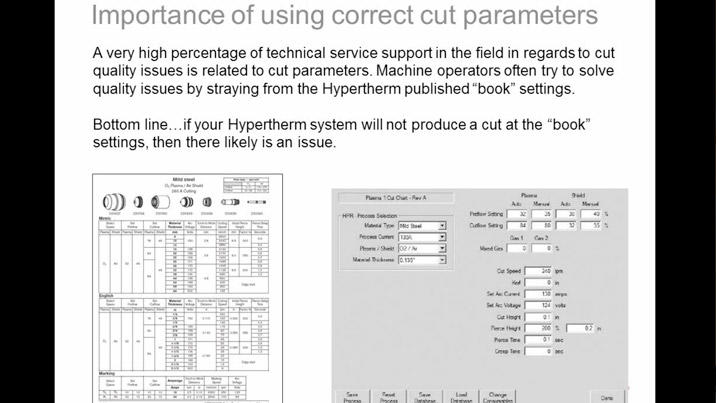 Thirty year veteran Jim Colt shares valuable tips for keeping your plasma system cutting at its best.
Watch now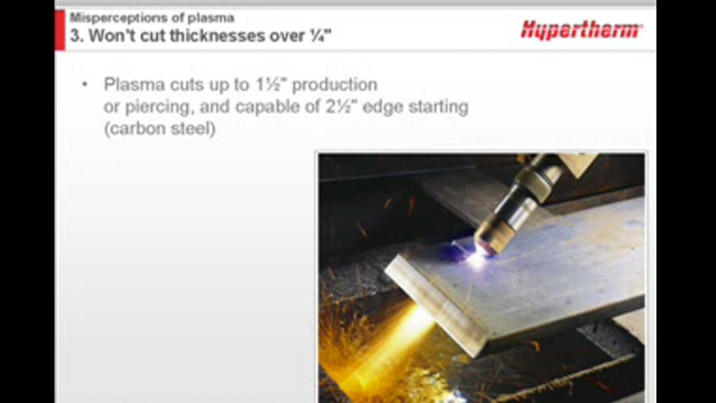 Learn about the major differences between oxyfuel and plasma for manual and mechanized systems.
Watch now
Jim Colt shows how to increase the life of your consumables, improve cut quality, and save money.
Watch now