Videos
Results for: Webinars, Nesting software, ProNest software
View All
There's nothing worse than a CNC table with overly complicated software. You don't want to spend hours figuring out your cutting program, ...
Watch now
One year after the introduction of ProNest 2017, our CAM Software engineers return with a host of added features and functionality based on ...
Watch now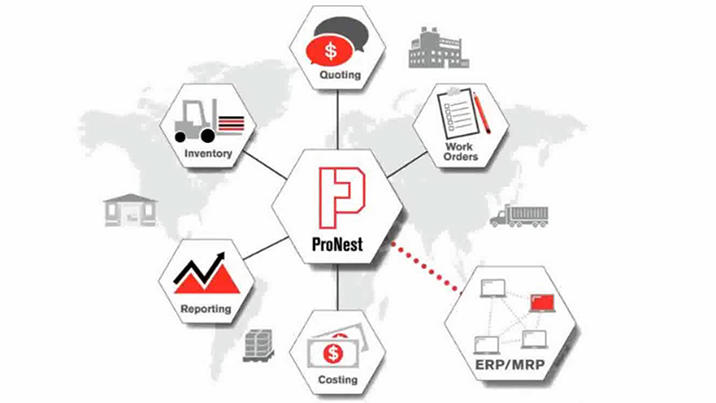 A major version update of Hypertherm's ProNest® advanced CAD/CAM nesting software is here! ProNest 2017 contains a number of improvements ...
Watch now
From MRP/ERP work order and inventory integration, to fool-proof reporting, costing, and quoting, See how today's nesting software takes a ...
Watch now
Hypertherm's CAM Solutions team shows how ProNest® can help you optimize laser cutting performance.
Watch now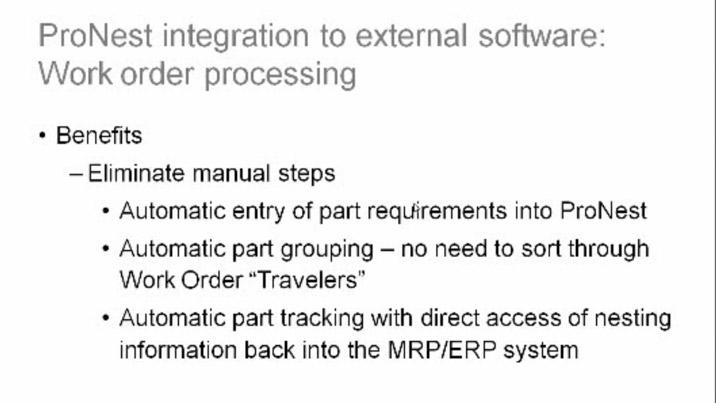 How to get more from your nesting software by integrating with third party solutions.
Watch now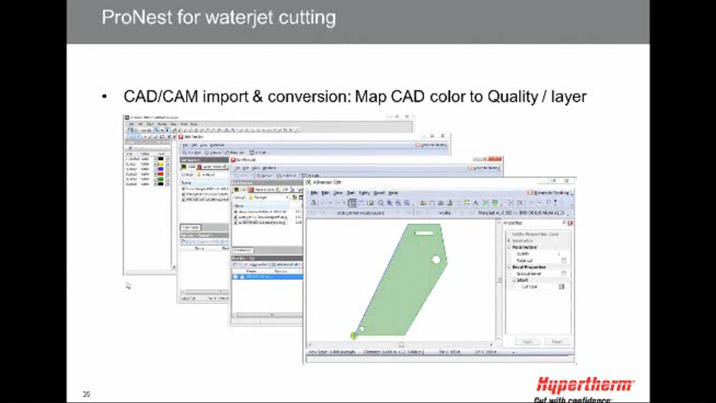 Learn how ProNest® software can help you get the most out of your waterjet cutting system.
Watch now
Learn how you can keep track of all the jobs and tables in your shop ProNest® enterprise modules.
Watch now
Streamline your programming with a ProNest 3D process module.
Watch now