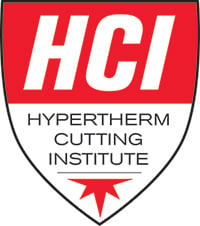 Our live training workshops are designed to increase your knowledge of the various cutting technologies – plasma, laser, and waterjet – and give you the tools you need to better reach your business goals.
The Hypertherm Cutting Institute (HCI) educational series features two days of live training. Participants can sign up for one day of training, or both.
Advanced productivity training
Jim Colt and the rest of the team show you how to be more productive and profitable. Receive tips to extend the life of your consumables, and learn the secret to substantially reducing your material costs.