Turning trailers into tables
By
At Hypertherm our mission revolves around people, planet, and profit, so it is really exciting when we hear of customers who are also designers, builders, and innovators with a triple bottom line mission. EcoVet Furniture is one such customer. The company, based in Northwest Arkansas, employs veterans, who reuse and recycle semi-truck trailers that could otherwise end up in a landfill. With these "end of life" materials, they create beautiful, functional wood and metal furniture for homes and offices.
EcoVet's tool of choice for cutting all the metal found in a standard semi are Hypertherm Powermax systems. Specifically, the company uses our Powermax125 with a four foot Duramax Hyamp long torch. The company is also the first customer to purchase a new tool called a skeleton sled. This accessory was created by a group of Hypertherm Associates during a brainstorming session to address customer feedback. It fits on the tip of our long torches, allowing the EcoVet team to quickly and smoothly slide the torch on the metal. Once the metal is cut-up, the EcoVet team works on reclaiming wood from the truck. A standard semi like the Wal-Mart trailer shown below actually contains enough wood to make six to eight conference tables.
EcoVets turn these trailers: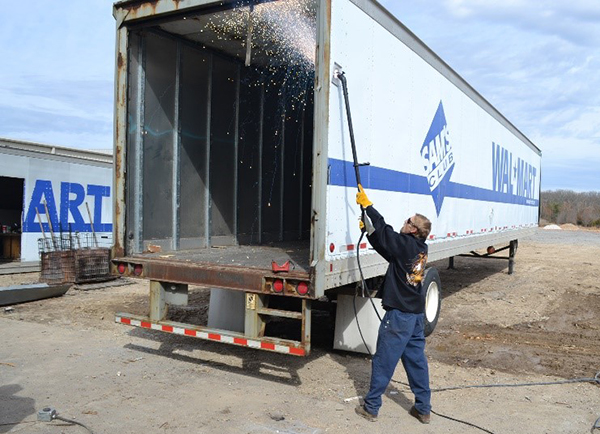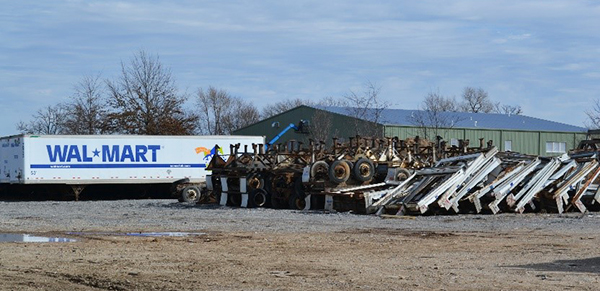 Into beautiful wood and metal furniture like this: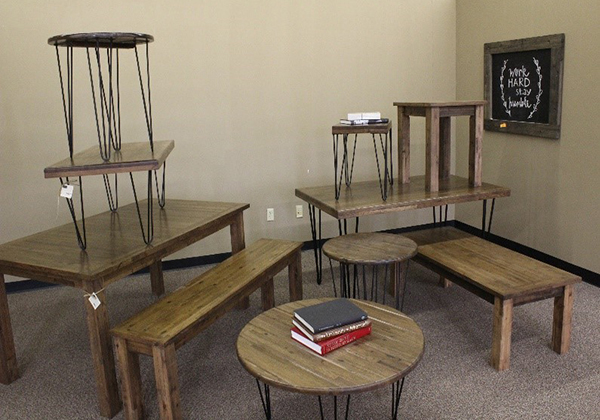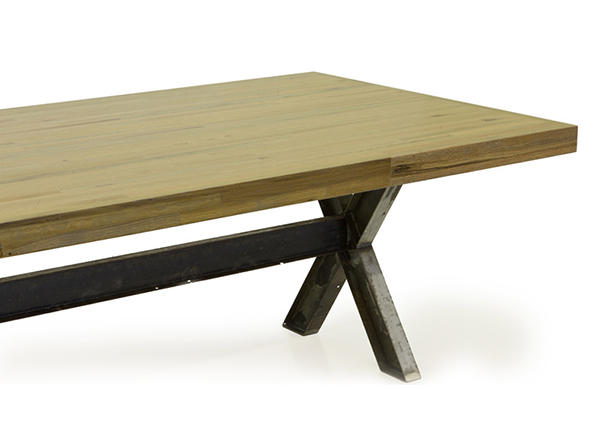 Hypertherm applauds EcoVet makers for their service to the country, their innovative business model, and their sustainable designs. We are proud to have them using Hypertherm equipment.