Consumable life vs. the cost of a cutting system
By
Here's something not everyone may consider when shopping for a cutting system: the cost of consumables.
When out shopping, we tend to focus on the price of the system itself. Understandable. But as Hypertherm customer Mike Jansen, an artist in Pennsylvania, told us last week, it's important to also consider the operating cost.
"Many of my friends have made the mistake of buying non-Hypertherm systems…Now they cry to me about how short their consumables last. They have used hundreds of sets and I'm on my third! They spent half as much to buy their plasma, but way more than my initial investment on consumables alone."
Hundreds is a pretty broad range. Let us know, do you have experience using non-Hypertherm consumables?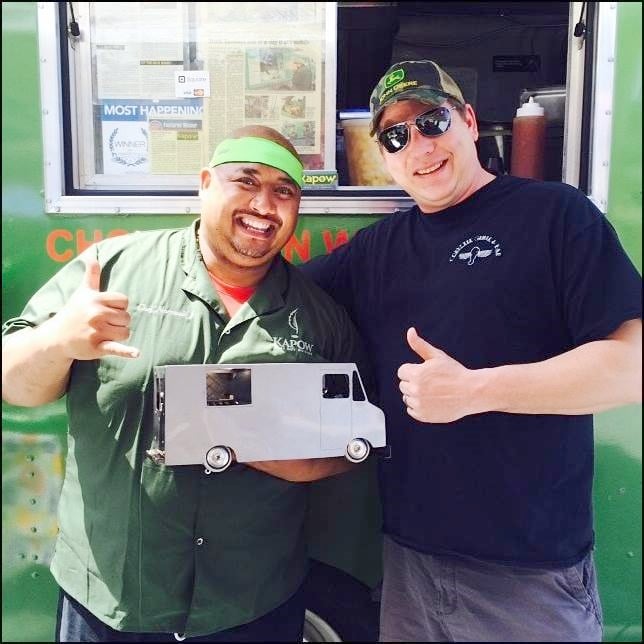 Hypertherm customer and Pennsylvania artist Mike Jansen, right, with one of his customers. The metal truck shown in the picture was created with the help of a Hypertherm Powermax600 plasma cutting and gouging system.