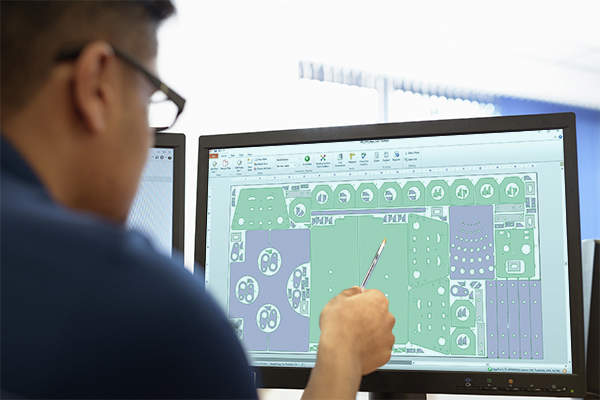 Nesting software comparison
Hypertherm is an industry leader offering some of the best nesting software solutions for fabricators and manufacturers in the CNC sheet and plate cutting industry – including plasma, laser, waterjet, and oxyfuel. Whether you're doing advanced cutting in a production environment, or fabricating individual parts in a job shop, our ProNest® Nesting Software offers the right solution to meet your needs.
Machine support
Supports all major brands
Cut process support
Plasma – conventional air/oxygen (ex. Powermax®, MAXPRO®)
Plasma – high definition (ex. XPR™, HyPerformance®)
SureCut™ technology
Advanced process support and job set up on the CNC*
Module highlights
Enterprise modules (inc. ERP/MRP integration)
*Certain hardware and software requirements may apply.