Plasma systems
Plasma cutting and gouging systems
For metal workers who need to easily and reliably gouge and cut metal up to 38 mm (1-1/2″), Powermax® is a line of seven portable, professional-grade plasma systems that are designed for maximum productivity. Unlike other metal removal methods or competitive plasma brands, industry-leading Powermax systems allow customers to tackle any job by offering the most extensive manual and automated metal cutting and gouging capabilities.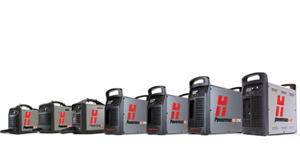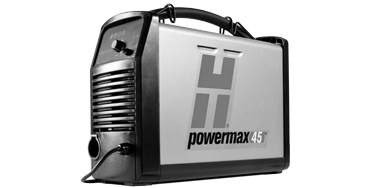 The Powermax45®, 45 amp plasma power supply was last manufactured in September, 2016 and is no longer available for sale from Hypertherm. Hypertherm Technical Service department continues to support this model and technical documentation for self-service is available.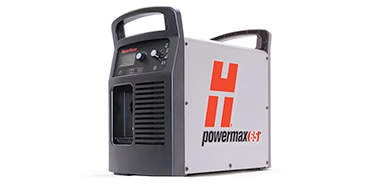 The Powermax65® 65-amp plasma power supply will stop manufacturing in December 2021, and will no longer be available for sale from Hypertherm. We continue to make original replacement torches, consumables, and repair parts. Refer to the Torches and consumables section for additional upgrade options.