Plasma systems
HyPerformance plasma systems
HyPerformance® plasma systems deliver HyDefinition® cut quality at half the operating costs. By incorporating Hypertherm's proven HyDefinition®, LongLife®, and patented PowerPierce® and True Hole® technologies, HyPerformance® Plasma boosts overall performance, productivity and profitability.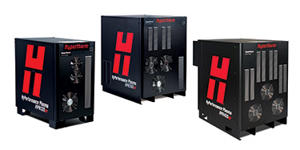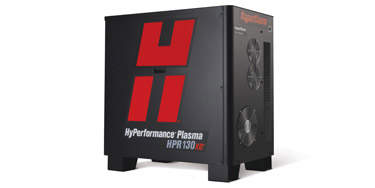 The HyPerformance® HPR130XD, 130 amp plasma power supply was last manufactured in October, 2019 and is no longer available for sale from Hypertherm. We continue to make original replacement torches, consumables and repair parts.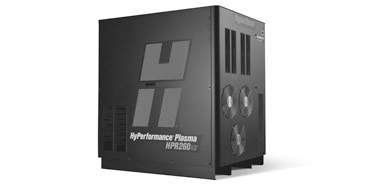 Designed and built for maximum performance and productivity in mechanized cutting operations, the versatile HyPerformance® HPR260XD plasma system gives you unmatched HyPerformance cut quality from very thin up to heavier thicknesses.