HOPE board and team
HOPE Foundation Board
The HOPE Foundation Board provides fiduciary oversight and strategic direction for grant making from the Foundation. The Board empowers the Hypertherm Associates who volunteer on the HOPE Team to make grant allocation decisions on behalf of the Foundation.


Barbara Couch
President – HOPE Foundation



Dick Couch
Chairman of the Board, Hypertherm Inc.

Brooke Couch Freeland
Managing Director – The Couch Family Foundation

Sean Gorman
Attorney – Sheehan Phinney Bass and Green
Secretary – HOPE Foundation



Lori Hibner
Senior Packaging Engineer- Hypertherm
Team Liaison – HOPE Foundation

Jack Lee
Business Development Manager – Hypertherm
Treasurer – HOPE Foundation



John H. Vogel Jr.
Adjunct Professor and Associate Faculty Director for the Allwin Initiative for Corporate Citizenship



Gail Gentes
Director of Action Based Learning, Office of the Provost, Dartmouth College



Nini Meyers
Founder and President of Positive Tracks




Carey Chen
President, CEO, and Board Director at Cincinnati Incorporated


HOPE Team
Empowering our Associates with funding decisions on behalf of the Hypertherm HOPE Foundation embodies the shared ownership culture that is fundamental to Hypertherm.


Barbara Couch
"Receiving the Cornerstone Award from NH Businesses for Social Responsibility and Governor Lynch was a tribute to Hypertherm associates. I am so proud to work in a company that values service and philanthropy and demonstrates that value every day."
Stacey Chiocchio
"As a member of the Corporate Social Responsibility Team it is my privilege to represent Hypertherm each and every day. Nothing would make me happier than to have every associate at Hypertherm use at least 2 hours of Community Service Time so they will experience that wonderful feeling that you get when you have helped others. That is what makes me smile."
Gordon Ehret
"I feel very fortunate to be part of a company that truly sees the shared value in strengthening the communities in which we live and work. I am motivated by the opportunities to continue to improve the ways in which we make a difference in our communities."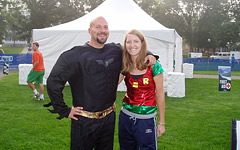 Colin Parker
"It's often said in life that we are measured by the marks we leave on others. The Hypertherm Philanthropy Team is an avenue to help others, better our community and give back to those in need. I am honored by the opportunity to serve as one of the voices for all associates, and strive to do what is right by supporting the community we call home."
Alex Coombs
"Over the years I've had the opportunity to volunteer for many organizations including Special Olympics and various youth programs/associations. Being active in the community one lives, works and plays in has always been a mantra of mine. Being part of a company, business, organization that fosters and embraces that philosophy is extremely gratifying."
Jenny Levy
"I am inspired every day by working with my dedicated fellow Hypertherm associates and with the dynamic and effective non-profits in our region, all of who care about contributing to our community and protecting the environment in meaningful and permanent ways. I believe that together we are making a positive difference for this generation and those who will follow."
Ross Smith
"Together we are so much stronger. Every time we get to interact in a helpful way and lead by example, learning takes place. Learning that leads to a better place to live for all."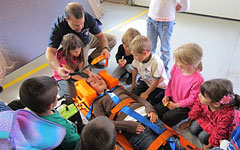 George Caccavaro
"I serve as a volunteer EMT in a town of 700 people, where I often know the people I am helping and I can see the direct results of my community service efforts. As a Hypertherm associate and a member of the HOPE team, I have the opportunity to reach beyond my local community and help promote community service on a larger scale throughout the Upper Valley."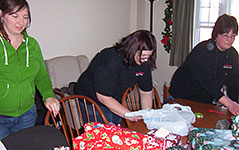 Megan Blood
"I am honored to work for a company that is so deeply involved in the community. My community involvement excelled when I was in college, and at the time I did not realize that I would have such strong support to stay involved with the community as I entered the workforce. Hypertherm has allowed me to continue working with my community, and has opened a new door to the type of support I can provide the community with through the HOPE Foundation."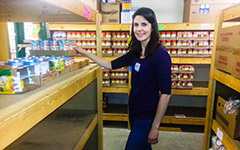 Rain Flanagan
"It was my mom who showed me how to give even when you have very little. Money may be hard to come by, but the gift of your time and effort can mean a lot to someone who needs it. I've always felt that if you want to motivate people to be philanthropic you need to give them an experience. In my early 20's, I delivered a bike to a single mom for her son for Christmas. It was her tears of disbelief and gratitude that I will never forget. I'm proud to work at Hypertherm where we promote and encourage those experiences in the hopes that we will make an indelible mark on someone else (giver or receiver)."
Lori Hibner
"Recently I read the quote that "Happiness is a byproduct of living generously". I believe that the HOPE foundation embodies that spirit. I am so fortunate to be a member of the Philanthropy Team and work for a company that believes in supporting their local community through both funding and a strong associate volunteering program."
Travis LaHaye
"Hypertherm allows all of us to give back, we are so fortunate to work for such a generous company. Being involved in the HOPE team is much more than something to do, it's being involved and truly helping others, which I feel strongly about. I know what it's like to struggle at times and need help, if I can provide even a small glimmer of inspiration for what Hypertherm does for our community, that will be reward enough for me. I am honored to be a part of this team."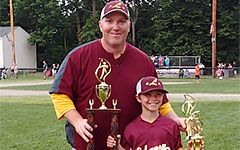 Dan Gaudet
"I am blessed to work for a company that allows its associates to give back to the community in ways that are important to them. I care about the community that I live and work in. It's important to me to make our community as rich and fulfilling as we can for all generations to enjoy. Leading the Community Service Time committee for the past year has really reinforced these values for me. I enjoy seeing the impact Hypertherm associates' efforts have in the community. I am especially driven to provide opportunities for children in our community. That's why I am involved with the Whaleback Core Team, Lebanon Youth Baseball, Toys for Tots, Junior FIRST Lego League – just to name a few. People constantly ask, "Why are you involved with so much?" My response is always, "Because, it's what I love to do!"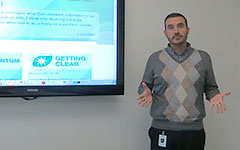 Anibal Sepulveda
"I am so grateful to Hypertherm for allowing me to be part of the HOPE team. With Hypertherm's support I was able to create a drug awareness and prevention program, to educate our associates about prescription drug abuse, and how to talk about this topic with their families at home. Although it is a challenging and sensitive subject, educating and engaging our community in discussions like these helps generate a healthy dialog that fosters the well-being of the places we work and live."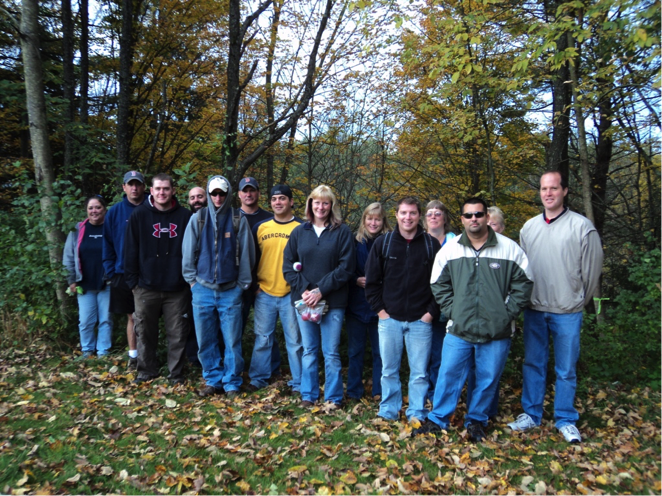 Jesse Tyler
"Participating in the HOPE Team and volunteering with Associates from across Hypertherm brings the spirit of community to life. Beyond being deeply rewarding, it is a lot of fun. Inspiration comes from the engagement, caring and community action demonstrated by Hypertherm Associate Owners. Somewhere in the world every day, an associate is in their community working to make a difference."