At Hypertherm, we take environmental stewardship seriously, and design every product with sustainability in mind. Here is how the new Powermax45® XP plasma system is helping to reduce environmental impact and some improvements we have made in comparison to its predecessor, the Powermax45®.
Productivity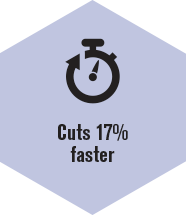 A car's performance may also be measured with how fast it gets you where you want to go. A Powermax45 XP will cut what you want, 17% faster than its predecessor.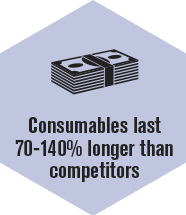 Depending on which competitor you compare to, Hypertherm consumables last 70-140% longer.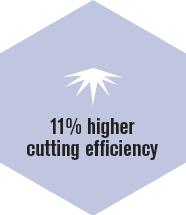 Just like you measure a car's efficiency by the miles it can drive on a gallon of gas, we measure the speed our machines can cut a given thickness, and the energy needed to do so.
The Powermax45 XP cuts ½" thick material at 24 inches per minute at a power efficiency of 88%, compared to its predecessor's speed of 20 inches per minute and 85% efficiency. This translates to an 11% increase in the inches2 it can cut per kwh, or in2/kwh.
Energy efficiency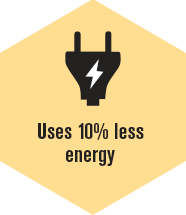 Even though your Powermax45 XP is cutting 17% faster, it is also using 10% less energy! That's like driving your car 17% faster to get to your destination, AND saving 10% of your gasoline!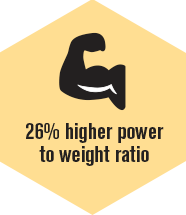 The Powermax45 XP delivers more power with less resources. Just like you want your car to have steel in the right places, and aluminum in others, so that it's not too heavy, we want our Powermax45 XP to be easier to handle, and use less resources to make. As measured in watts delivered / pound of weight, it is 26% more powerful than its predecessor.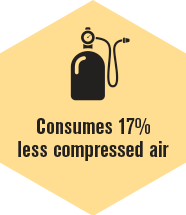 Compressed air may be invisible, but it is expensive! For the same amount of cutting, the Powermax45 XP uses 17% less compressed air.
Environment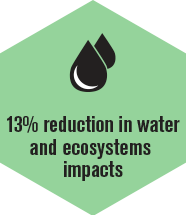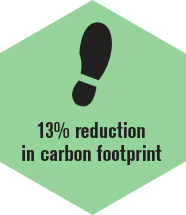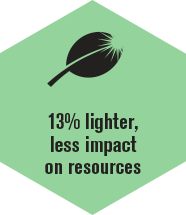 A Life Cycle Assessment (LCA) was performed to compare the Powermax45 XP to its predecessor. This study showed the Powermax45 XP to be 13% less impactful in terms of water, ecosystems, and carbon footprint. Its impact on resources is 11% lower.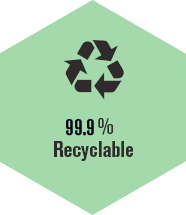 Almost all the materials in the Powermax45 XP are recyclable. In addition, it is easy to disassemble, making it easier to recycle. The value of the parts outweighs the labor needed to disassemble.
Learn more about what to do with your used Hypertherm products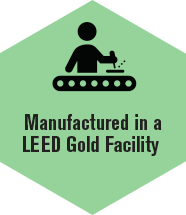 The Powermax45 XP, and all of our Powermax power supplies, torches and consumables are made in a LEED Gold Certified facility. This means that the building has met stringent criteria for resource, water, and energy efficiency, air quality, ecological impact, and transportation optimization. Our manufacturing facility has a reduced impact to the environment, the people who work in it, and the community around it.