Our company

50 YEARS OF SHAPING POSSIBILITY.
Fifty years ago, in a small two car garage, Hypertherm began our journey with simple, powerful ideas about business and an invention that shaped the future of industrial cutting. The same ideals that fueled our inception all those years ago are still what drive us today: A passion for challenging what's achievable with the products we create, the culture we foster, and the experience we deliver to our customers. As we look to the horizon and the next 50 years, we are proud that our people, partners and innovations will shape the future with solutions that make anything possible for industries around the world.
Shaping a stronger future together
Hypertherm commits to accelerating the needed change to address racial discrimination. Read a message from our CEO.
Read more
Company facts
Founded in 1968
Founded by Richard Couch, Jr.
Headquarters in Hanover, New Hampshire, USA
More than 1,400 Associates worldwide
Partners in 93 countries
Close to 500 global patents; 160+ US patents
Hypertherm is a 100% Associate-owned company
Active corporate social responsibility program
Learn more about Hypertherm's history
Through our commitment in engineering and to becoming a world-class manufacturer of advanced cutting solutions, our story has been one of innovation, hard work, and customer focus.
A central part of our mission is to provide for the wellbeing of our Associates, our communities and the environment.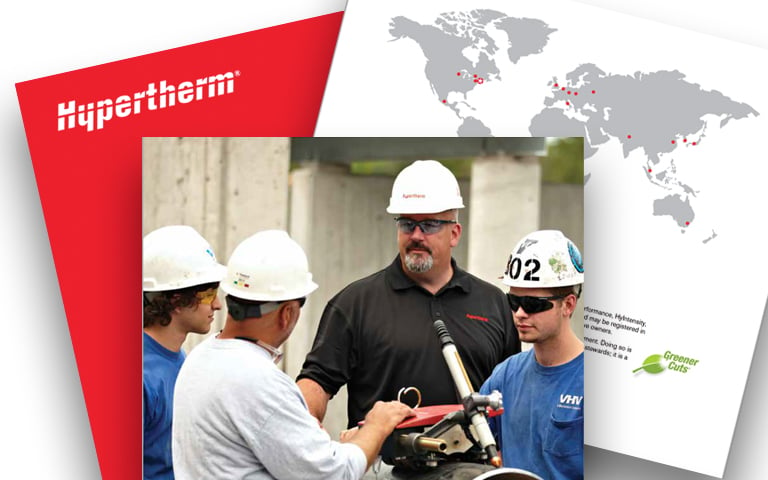 Corporate brochure
Download our corporate brochure