On-demand webinars
46:37
A new update to ProNest® 2019 is here. Join us for a look at the new features and powerful tools added by our software engineers and watch ...
Watch now
55:41
Faster programming, better fit-up, and fewer secondary operations. We show you how Hypertherm's ProNest® software can help you transform ...
Watch now
55:59
ProNest® 2019 is here. With more than a dozen new features and enhancements designed to make customers more efficient and profitable, ...
Watch now
41:34
There's nothing worse than a CNC table with overly complicated software. You don't want to spend hours figuring out your cutting program, ...
Watch now
37:48
You can't access your offline CAM programming, now what? Learn to get SureCut outcomes using the ProNest® CNC from the touchscreen ...
Watch now
44:33
One year after the introduction of ProNest 2017, our CAM Software engineers return with a host of added features and functionality based on ...
Watch now
39:24
Eliminate manual work, synchronize your inventory, and enjoy the powerful features of Hypertherm's ProNest® by integrating with FabSuite. ...
Watch now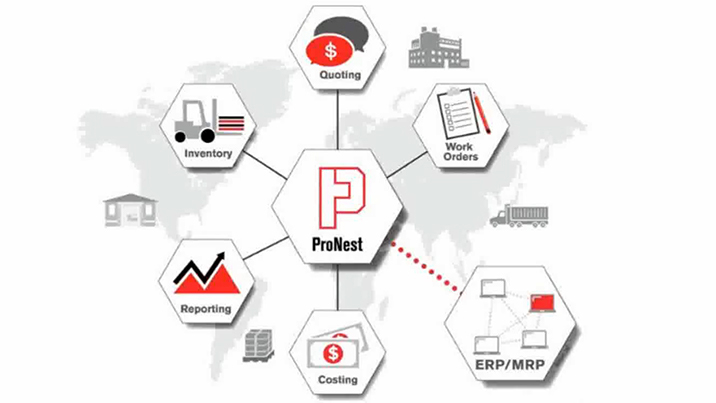 47:44
A major version update of Hypertherm's ProNest® advanced CAD/CAM nesting software is here! ProNest 2017 contains a number of improvements ...
Watch now
40:15
From MRP/ERP work order and inventory integration, to fool-proof reporting, costing, and quoting, See how today's nesting software takes a ...
Watch now