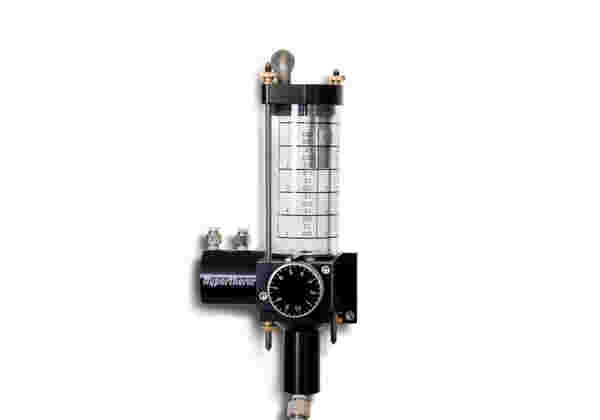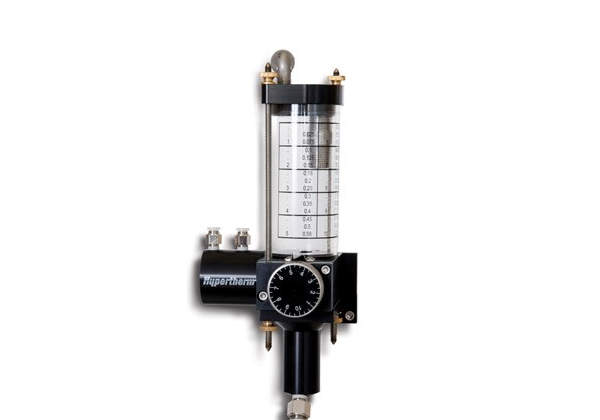 Abrasive Regulator II
The Hypertherm Regulator II is a compact abrasive metering system that keeps your waterjet system operating at optimum efficiency by ensuring the accuracy and stability of the abrasive flow rate. Positioned close to the waterjet cutting head, the system delivers the precise amount of abrasive needed at the cutting head, at maximum speed. This not only guarantees a smooth cut; it also reduces costs associated with wasted abrasive.
System information
Benefits
Simple to install and operate
Lets you quickly and precisely adjust abrasive flow without interrupting the cutting process
Compact, lightweight design adapts to any cutting system, and allows convenient mounting near the cutting head
Built-in back flow diverter keeps water from reaching internal components and makes it simpler and faster to remove plugs in the abrasive feed line
Service-friendly design makes it easy to inspect and clean internal components when necessary – no tools required!
---
Improves cutting performance
Adjustment dial offers a broad range of settings to deliver exactly the correct amount of abrasive, while also minimizing waste
In-line metering system provides rapid response to ensure abrasive is delivered at the right moment, for a consistent, smooth cut
---
Specifications
| | |
| --- | --- |
| Flow rate | 0-2.2 lbs/min (0 - 1 kg/min) |
| Operating control | Air-to-open/close |
| Net weight | 4.1 lbs (1.86 kg) |
| Length | 5.3 in (134.6 mm) |
| Width | 2.5 in (63.5 mm) |
| Height | 12.3 in (312 mm) |