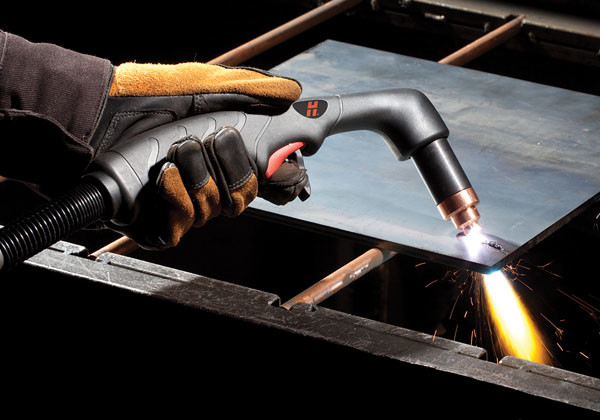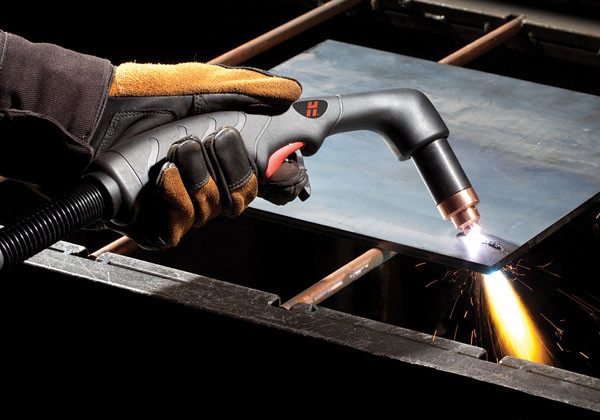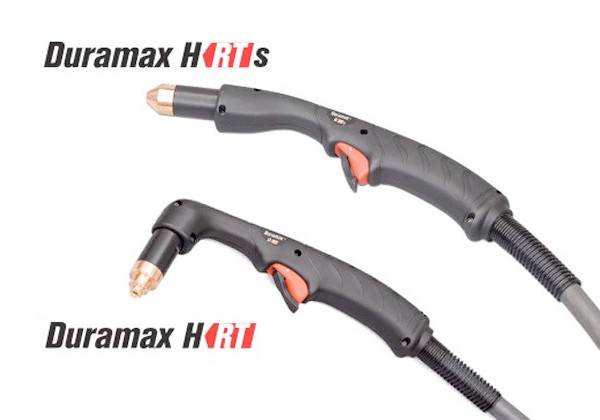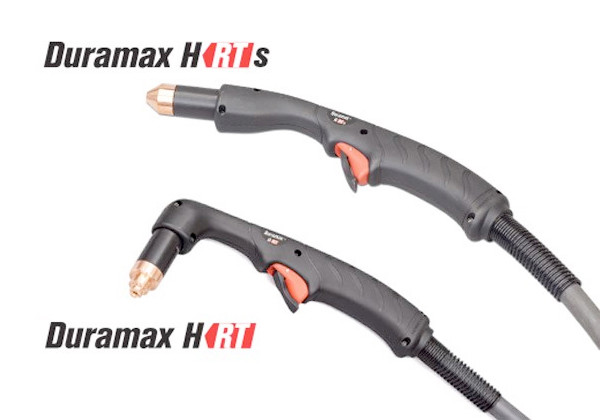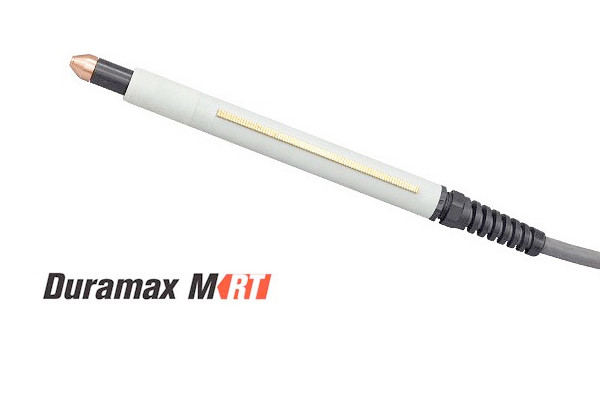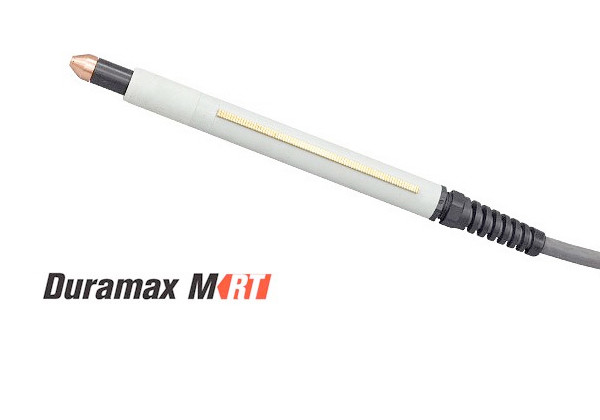 Duramax retrofit torches for Powermax1000/1250/1650
Duramax™ retrofit torches can give your Powermax1000, 1250 or 1650 system new life with enhanced performance and reliability. Easy Torch Removal (ETR) connections come standard, making installation, literally, a snap.
75° and 15° handheld, and full-length and mini machine styles available
Torch information
Applications
Drag cutting
For dragging the torch directly across the work piece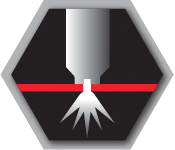 For narrow kerf width with minimal dross and heat affected zone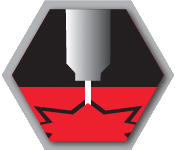 For cutting closer to base materials using a 45 degree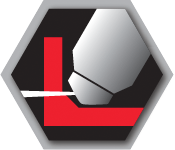 For scoring, indicating part identification, hole or weld locations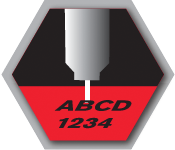 For precise metal removal, shallower gouge profiles and light metal washing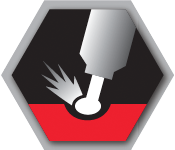 For aggressive metal removal, deep gouge profiles and extreme metal washing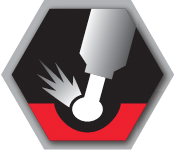 Mechanized cutting
For portable automation and table cutting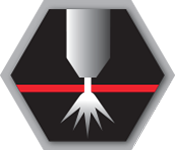 For spot and tack weld removal at very low output current (<25 A)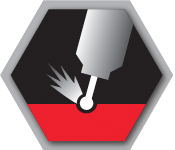 Benefits
More consumable life
Conical Flow™ nozzle and Spring electrode give you up to 30% reduction in consumable costs over T-style torches*
* When compared with standard T60/T80/T100 torches and/or consumables.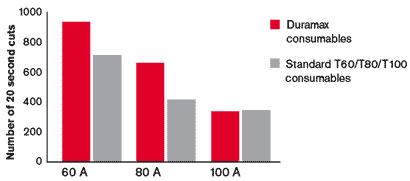 ---
More reliable arc-starting
SpringStart™ electrode technology eliminates moving parts in the torch for more reliable arc-starting.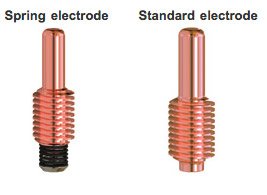 ---
More durable
Proprietary, fiber-reinforced torch handle is 5 times more impact resistant and 20% more heat resistant than T-style torches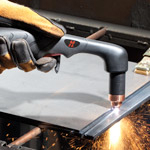 ---
For even greater savings, CopperPlus™ long life electrodes provide dramatically longer service life than standard consumables when cutting metal 1/2" and under.
---
Resources
Duramax™, Duramax Hyamp, and Duramax Retrofit Torches
Media gallery
Duramax 5 times more impact resistant

00:22

Duramax 20% more heat resistant

00:34