HOPE Teams
Regional HOPE Teams
Upper Valley HOPE Team
Empowering our Associates with funding decisions on behalf of the Foundation embodies the shared ownership culture that is fundamental to Hypertherm.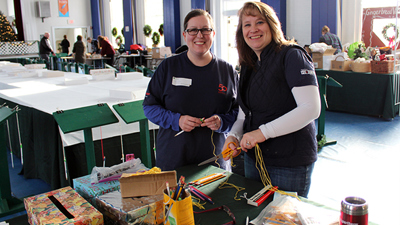 Michelle Carman
"I learned at an early age the joy of giving and believe helping others provides me with a renewed peace and zest for life. I appreciate the opportunities Hypertherm provides through Community Service. Each experience has allowed me to meet new people, learn about other organizations, and gain insights into the community. I sincerely feel there is no better feeling than helping others. I consider it an honor and privilege to participate in the HOPE team." (pictured right)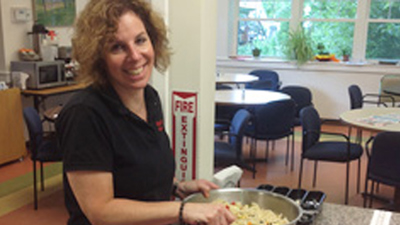 Stacey Chiocchio
"As a member of the Corporate Social Responsibility Team it is my privilege to represent Hypertherm each and every day. Nothing would make me happier than to have every associate at Hypertherm use at least 2 hours of Community Service Time so they will experience that wonderful feeling that you get when you have helped others. That is what makes me smile."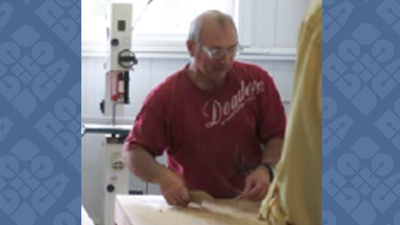 Jeff Cornish
"I chose to work at Hypertherm because it is a great place to work and it had a positive effect on my family. Through the CST program at Hypertherm, I could leverage the positive effect of Hypertherm and share it with local people and groups that need help. As a member of the HOPE team, I can extend these benefits to an even wider audience and help make a difference in the lives of many people in the upper valley. It is truly gratifying to be a part of this effort to make a difference in our communities."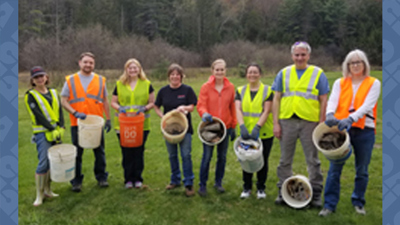 Jennifer Johnson

"Hypertherm is the first company that I have worked for that provided a Community Service Time benefit. Through using my time at organizations around the Upper Valley, I fully discovered the simple truth that giving is truly greater than receiving. I will always be grateful to Hypertherm for this amazing opportunity. I am honored to serve on the HOPE team and to help support the organizations who provide essential services and opportunities to the communities where we live." (pictured center)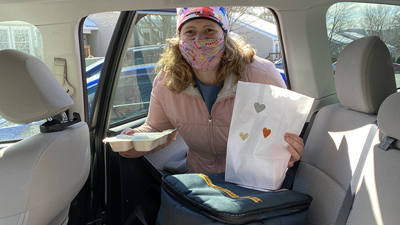 Jen T. Johnson
"I am amazed and grateful to work for a company so committed to giving back to the communities they're part of. Serving on the Community Service Time team and the HOPE Foundation, I now realize just how significant an impact we have on so many different non-profits. However, just as impactful is the experiences we have while volunteering. The 40 hours given to us to serve in our communities in whatever capacity we choose, inspires, motivates, and rejuvenates us."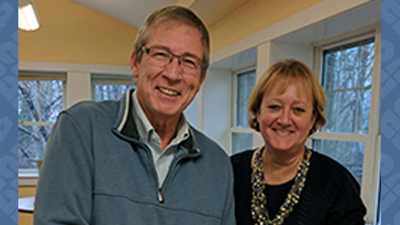 Lisa LaBombard
"They say it's better to give than to receive. How lucky I am to work at Hypertherm where I get to do both! We receive so many rewards as owners but, more importantly, we are given so many opportunities to give back to the community we live in. I am truly honored to be a member of the HOPE Team." (pictured right)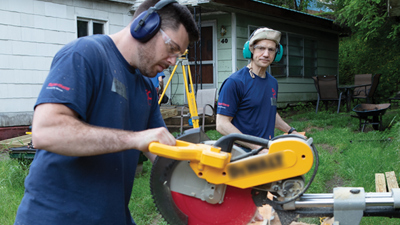 Travis LaHaye
"Hypertherm allows all of us to give back, we are so fortunate to work for such a generous company. Being involved in the HOPE team is much more than something to do, it's being involved and truly helping others, which I feel strongly about. I know what it's like to struggle at times and need help, if I can provide even a small glimmer of inspiration for what Hypertherm does for our community, that will be reward enough for me. I am honored to be a part of this team." (pictured left)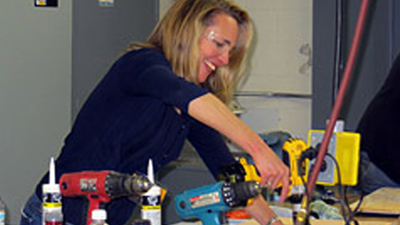 Jenny Levy
"I am inspired every day by working with my dedicated fellow Hypertherm associates and with the dynamic and effective non-profits in our region, all of who care about contributing to our community and protecting the environment in meaningful and permanent ways. I believe that together we are making a positive difference for this generation and those who will follow."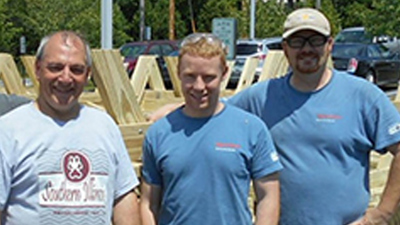 Brandon Mason
"I am proud to work at Hypertherm for many reasons, including its mission to enrich our communities. Whether it is making home improvements to help others stay warm through the winter, improving trail systems for outdoor enjoyment or sharing STEM activities and opportunities, I walk away feeling happier and more fulfilled. The Hope Foundation is one more way Hypertherm shows its commitment to improving the quality of life in our community. I am honored to serve on the Hope Team." (pictured center)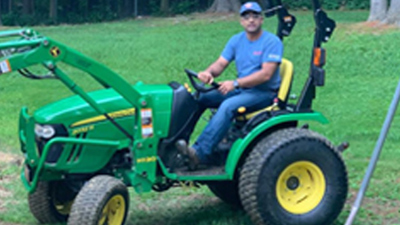 "I am always in awe of the commitment that Hypertherm has for the community well-being all around the world. Hypertherm's CSR program has been the catalyst to motivate associates to give back to the society. I can work with many partner organizations to bring positive change in the community. I recently read a quote 'Where there is righteousness in the heart, there is beauty in the character'. This quote aptly describes my company – Hypertherm. I am proud to be a member of the HOPE team."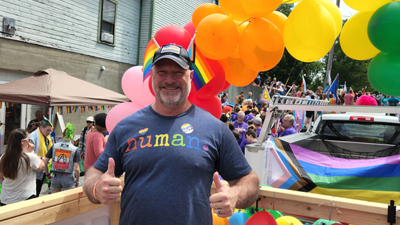 "I am incredibly thankful we found Hypertherm. Any time you take a new job there is risk. Add to it, my husband and I moved half-way across the country! Fast forward, there are days I still pinch myself. The culture and energy here are inspiring; Hypertherm is the real deal! Hypertherm creates an environment to be yourself and to give back – no matter how small.
As a member of the HOPE team, I am honored to participate in making funding decisions to help our local non-profit organizations. I know first-hand the lifelong impact a non-profit organization can have as I benefited from one during my formative years as a teenager. No better way to recognize that than to give back. Giving back is human! I am so proud to share in the ownership of Hypertherm with my fellow associates!"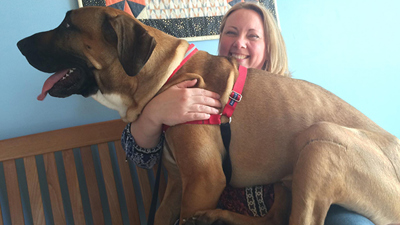 Jennifer Riccio
"It is said actions speak louder than words. Hypertherm has created and fostered an environment in which associates can take action. Through CST or participation on the HOPE Team, associates make their community a better place. Throughout my career at Hypertherm, I have had the opportunity to volunteer at amazing non-profits in the Upper Valley. Now I can further my actions by being a member of the HOPE Team. I am very grateful for this opportunity."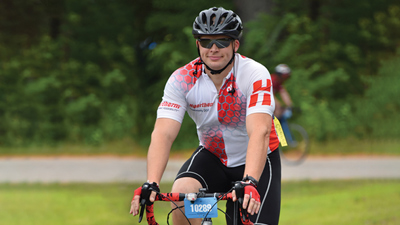 Ben Rogers

"I was once told 'Nothing ventured, nothing gained.' If we never try, we will always end up with the same outcome of not reaching our goals.
Since I started working at Hypertherm it has been an eye-opening experience seeing how many ways this company gives back to its local communities all over the world. Working for Hypertherm has shown me that there are so many ways we can be a positive influence by offering our skills, and knowledge to help others both at work and where we live.
Being asked to join the HOPE Team was an opportunity that took me by complete surprise, and I am so excited to see what goals can be reached for our Associates and communities by being a part of this amazing team."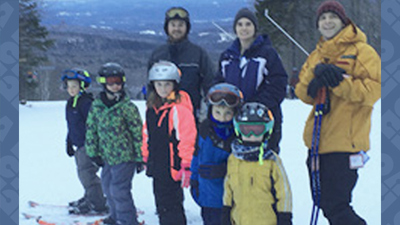 Sarah Swift
"Being a member of the HOPE Team is one of the most rewarding opportunities of my career and a milestone in my life. The strength and goodwill this organization inspires within Hypertherm and beyond invites generosity, happiness and pride in our hearts. It paves a path allowing us to touch our communities in so many ways; truly making our world a better place."